Hello
Yesterday I recived a large number of old schleich figures and so I would like to mark which ones they are, so that I can keep track of my collection. Most of them I found in the collectors guide, but I have a few I could not find.
There are written schleich in the below them and they do not look repainted, so now I hope someone is better at finding them, than I am.
I fuond two of the calves but can't find the other ones: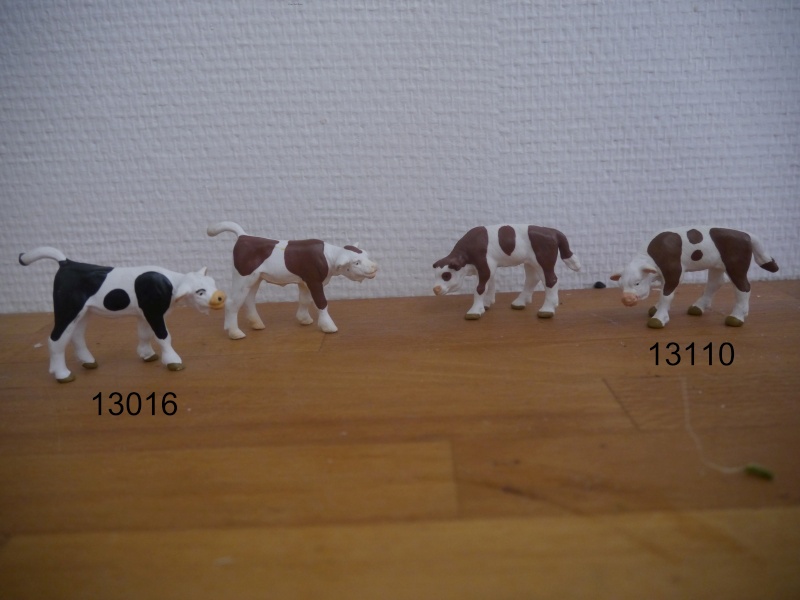 I can find some lying cows, but no one in this colour:
Can anyone tell me the numbers?