Hello my fellow figure collectors,
After having been absent for way too long, I am happy to be joining in again in the figure forum fun!  

I have been admiring some of your posts on customizing and/or making your own models.  

 This led me to decide to go ahead and share a project of my own.
More than eight years ago, I bought myself some modeling clay from the Creall-Therm brand (similar to FIMO brand), which only requires a household kitchen oven to be baked. It's easily shaped and becomes softer as it warms up from your hands. If you do work it too long, it gets stuck in the grooves of your skin and you start to leave finger prints. These can be seen on the baked model below.
When I started making this model, I also made some smaller whales. I had made those with quite thin flippers, which turned out to snap off relatively easily after baking. So that's why I decided to make this model with more chunky fins. In retrospect, I didn't proportion the body too well and I actually feel like this model is a bit too skinny. Even though Keiko, the killer whale who rose to Hollywood fame in the Free Willy movie and served as the inspiration for this model, was quite underweight when he starred in the film, this rendition of him turned out particularly skinny.
Here are some photos, starting with the unbaked model.
I selected the smoothest oven-safe item from my mother's cookware, which was a glass lid. You can see I used aluminium foil to create supports for the dorsal fin and the flukes.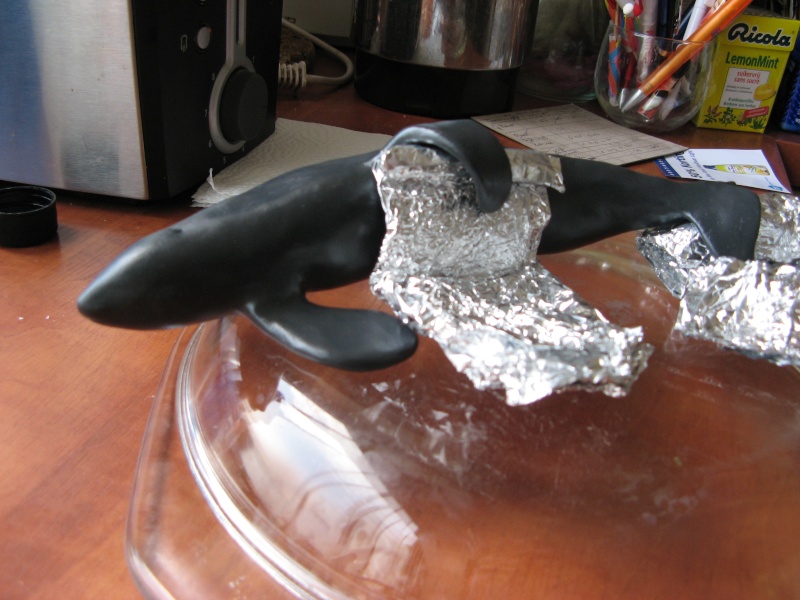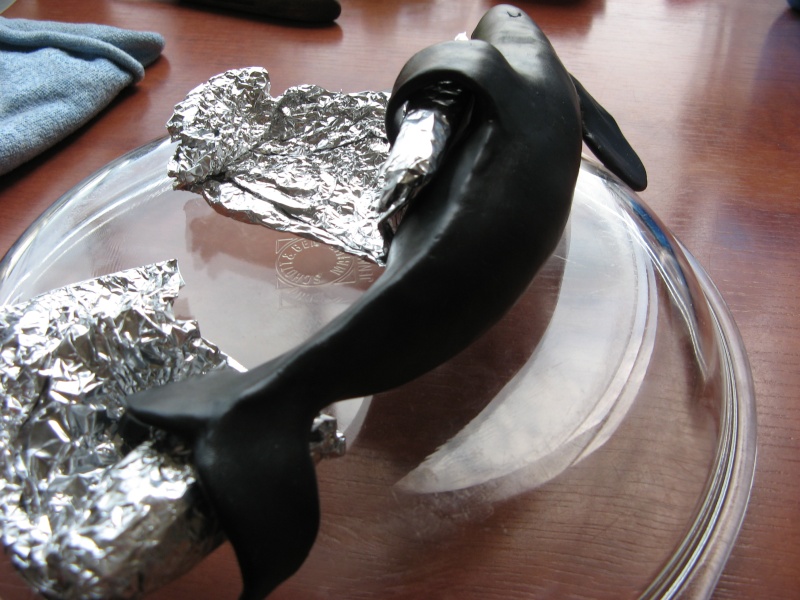 After baking, the bottom of the model molded slightly to the surface of the glass. This is visible on the underside of the left pectoral fin and most of the belly.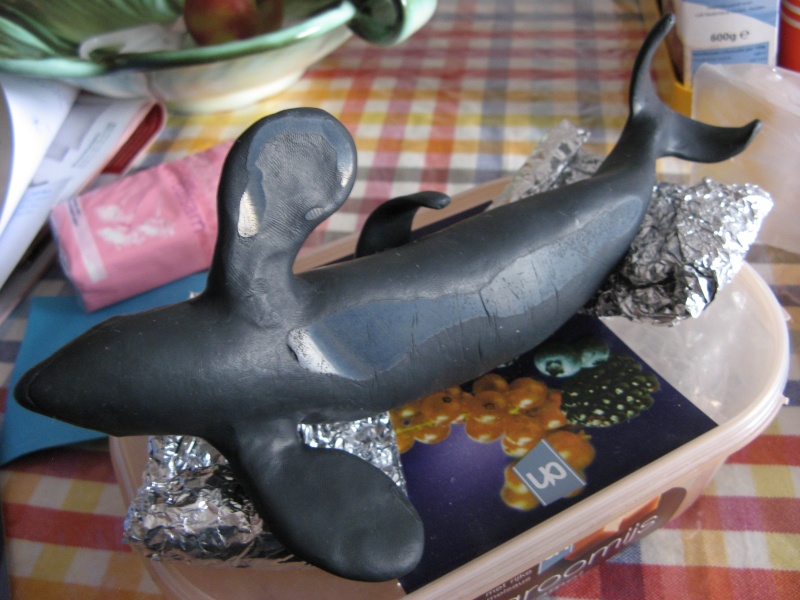 It especially shows up on the chest.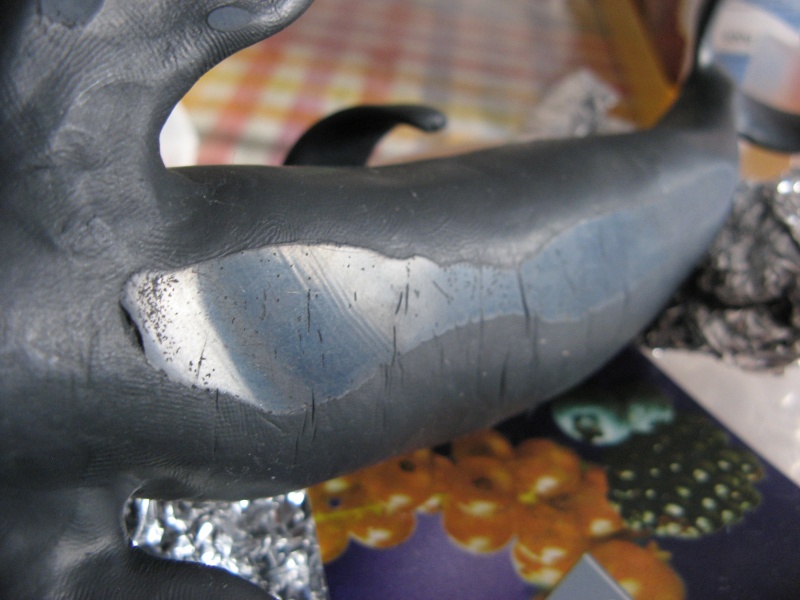 I put a standard AA battery next to the model for size reference. Left pectoral fin: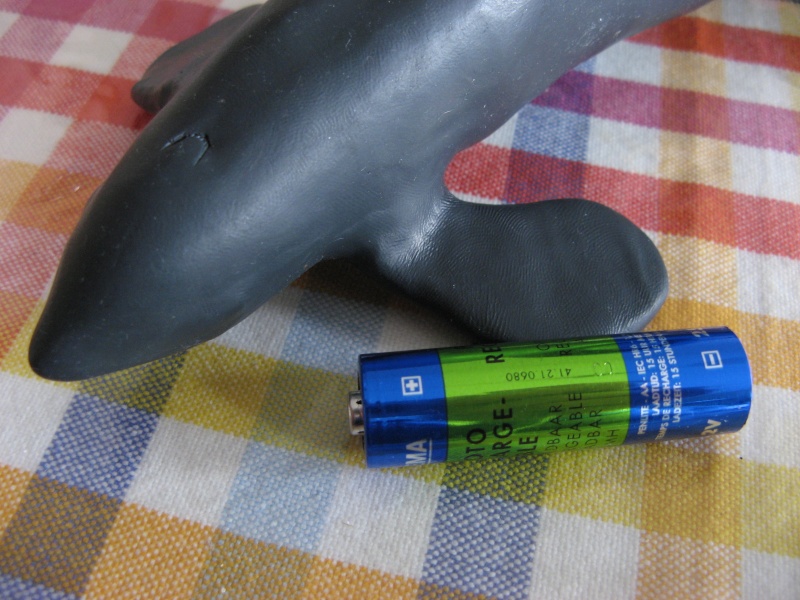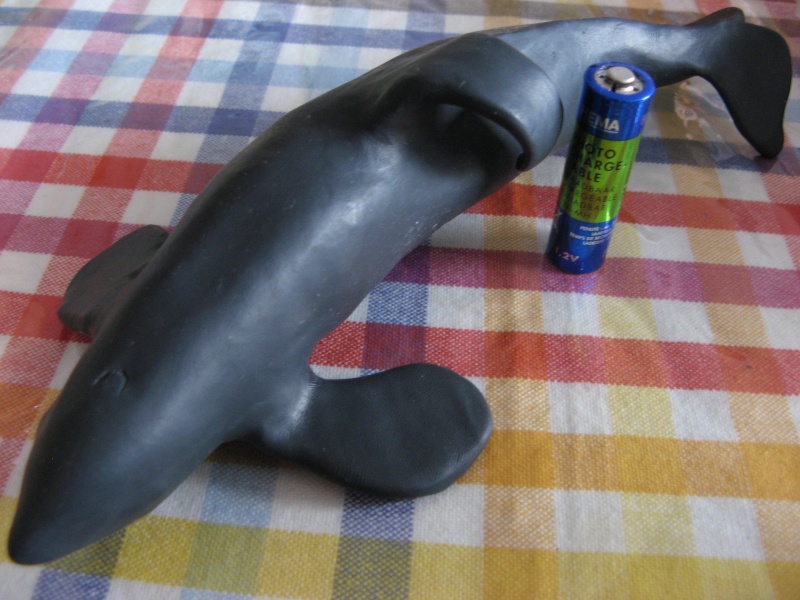 Dorsal fin: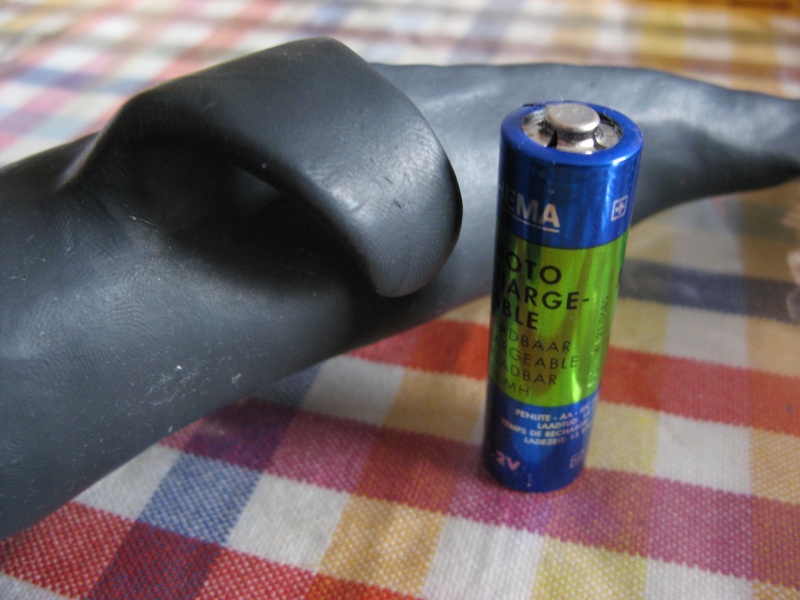 Flukes: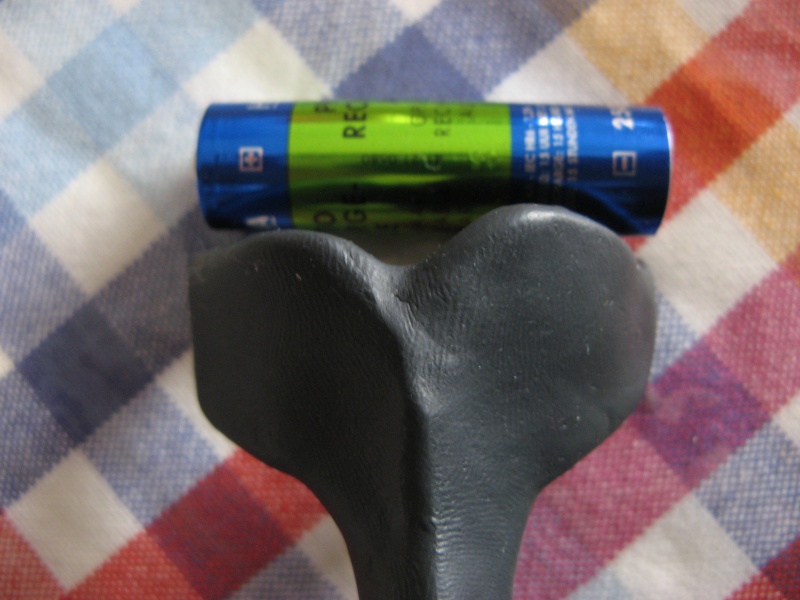 Right pectoral fin: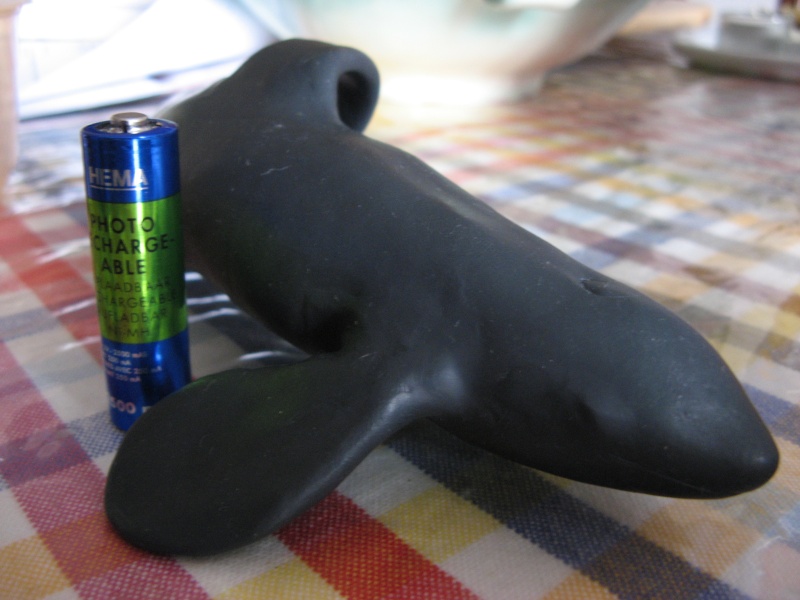 Some time passed before I went ahead to give it its first coat of paint. I used a different camera with much worse focusing properties, so apologies for the quality of the following pictures.
I used a black acrylic paint, which any amateur painter might use on their canvas. I held the model by one of the pecs, which explains why one pec hasn't been painted.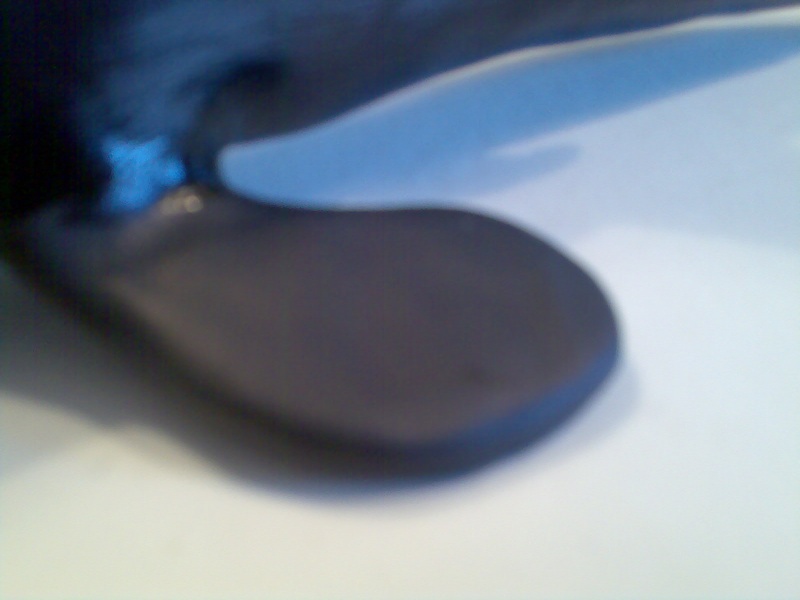 View from above.
I didn't really pay special attention to the finesse of the brush and it did leave a hairy/streaky result.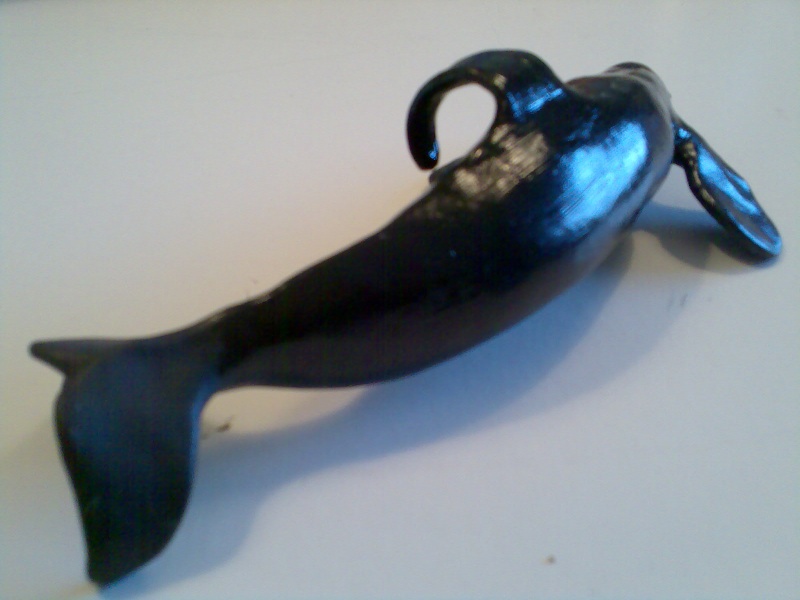 Because I had different priorities at the time, I abandoned the project for quite some time and haven't gotten around to picking it up again since. I do want to finish it and make it my best rendition yet of Keiko, which means adding his white patches and all the little details. I will be using reference photos to make sure I get him spot on  

I would appreciate any comments and tips you may have for me. Does anyone have any experience with this type of clay? And what about preventing the model molding to the surface of the glass during baking?