For my birthday, I got some wonderful new retired figurines thanks to my wonderful parents.
The orangutan male and baby, and gorilla female were all used but they are in such good condition they may as well be brand new.
The old orangutan male is a handsome guy and I'm pleased to have him join my collection.
The beautiful old gorilla female. She looks so gentle and wise and I absolutely love her.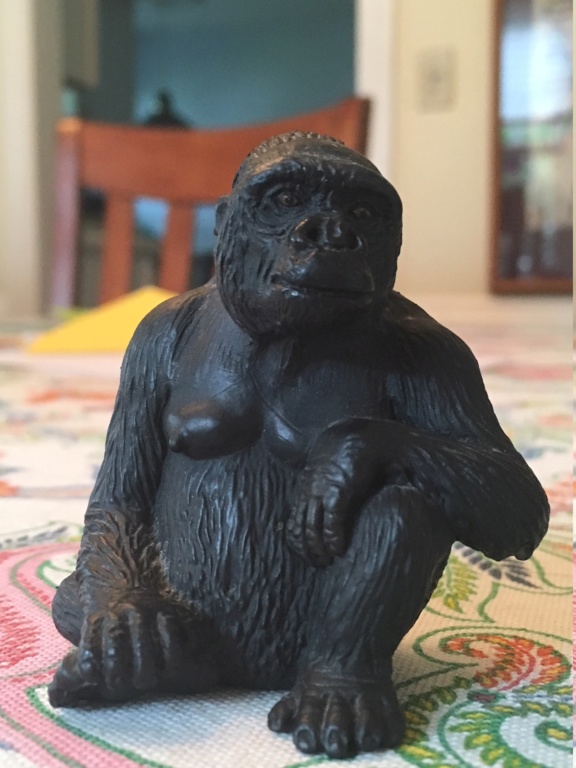 The baby orangutan. I've been watching this little one on eBay for quite some time now, as I love how adorable it is and prefer it over the current orangutan baby in production.
And finally, the old tigress. I have wanted her for over six years now, and she's finally in my collection. She may not be sculpted as nicely as the Papo tigers and her paint job is not very accurate, but she is beautiful nonetheless and I find her very charming.