Oh my, oh my, I am one happy Border Colie owner!
Deseo, our dog collector, wanted to trade the odd Bullyland Jack Russel for something very special, a needle felted mini Gaell!
Needle felting is a fabric hobby (I think) where you poke felt in pace with a special needle into all different kinds of forms.
Animals are often created and our Emilia is very talented in it!
My photos don't do any justice to this wonderfull little felted mini Geall.
(For the ones not knowing, Gaell is our 4 year old Border Collie dog <3)
Photos of my mini felted Gaell: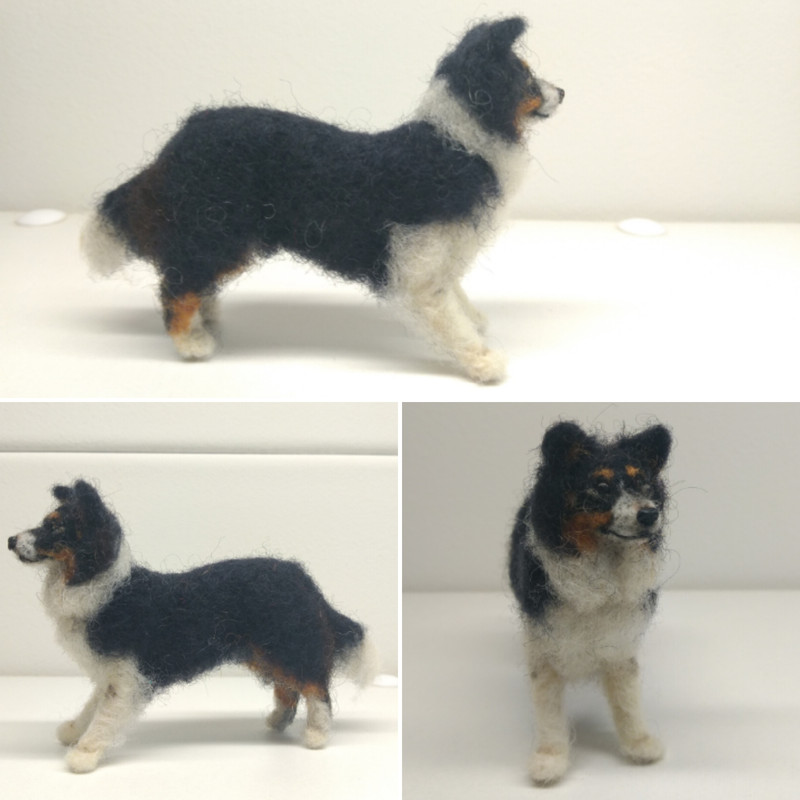 My golden trio, with needle felted Gaell by Emilia, Papo repainted Gaell by Fallon and Mystic Border Collie custom made by Anasta <3
My three beautiful BC dogs <3
And our Gaell wanted to pose with his felted mini <3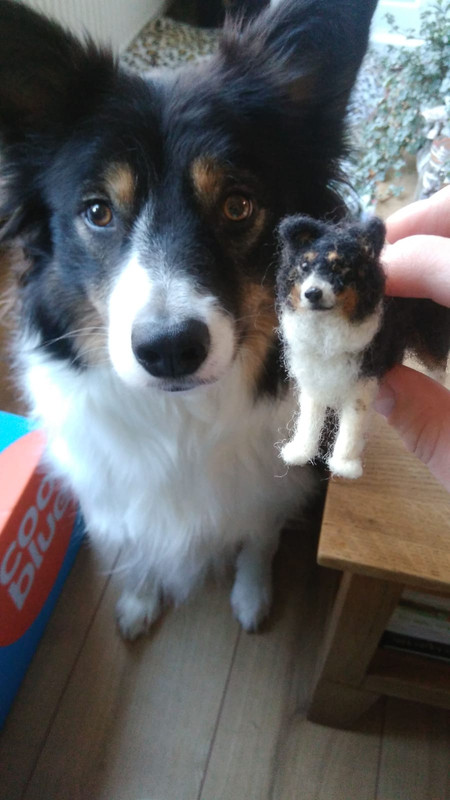 (Photos aren't that good, sorry!)

_________________
~Karin~