Walkaround of the Mexican red-kneed tarantula,
Brachypelma smithi (P-Cambridge, 1897)
by Mojo Fun, new for 2019. I am going to start with a little taxonomic disclaimer. There is confusion to the identity of spiders referred to as Mexican red-knees, since the description of a cryptic sibling species,
B. hamorii
Cleton and Verdez, 1997. The two species are indistinguishable morpholoically and can only be separated by DNA barcoding and strict geographic distribution. In the absence of a figure being specifically ascribed to a given species, I am referring to all figures as the classic
B. smithi
.
Just like my recent review of the Schleich tarantula, this is new, uncharted territory for Mojo Fun. Interesting that two major western companies are introducing arthropods to their standard animal lines and both are starting with
B. smithi
. I guess if you are going to experiment, do it with something familiar. It now means all major western companies have made this species, except for Papo! See also the last image.
This Mojo figure is similar in size to the Schleich figure, but a little better. The body length is about 4.5 cm, making it just under 1:1 for a small female (or 1:1 for an immature one). The maximum width between the legs in 8.0 cm. The plastic is firm and solid, good quality. The paint job is more matte, which I prefer. The arrangement of the eyes, while not perfect, is still better than the Schleich figure. The mouthparts are consistent with a mygalomorph.
Overall, for people that are generalists and just want a representative or two tarantulas in their collection, this is my recommendation (unless you want to hunt down retired or Japanese figures on eBay). It's a good quality and a good size. If Mojo Fun continues this trend, they are off to a good start!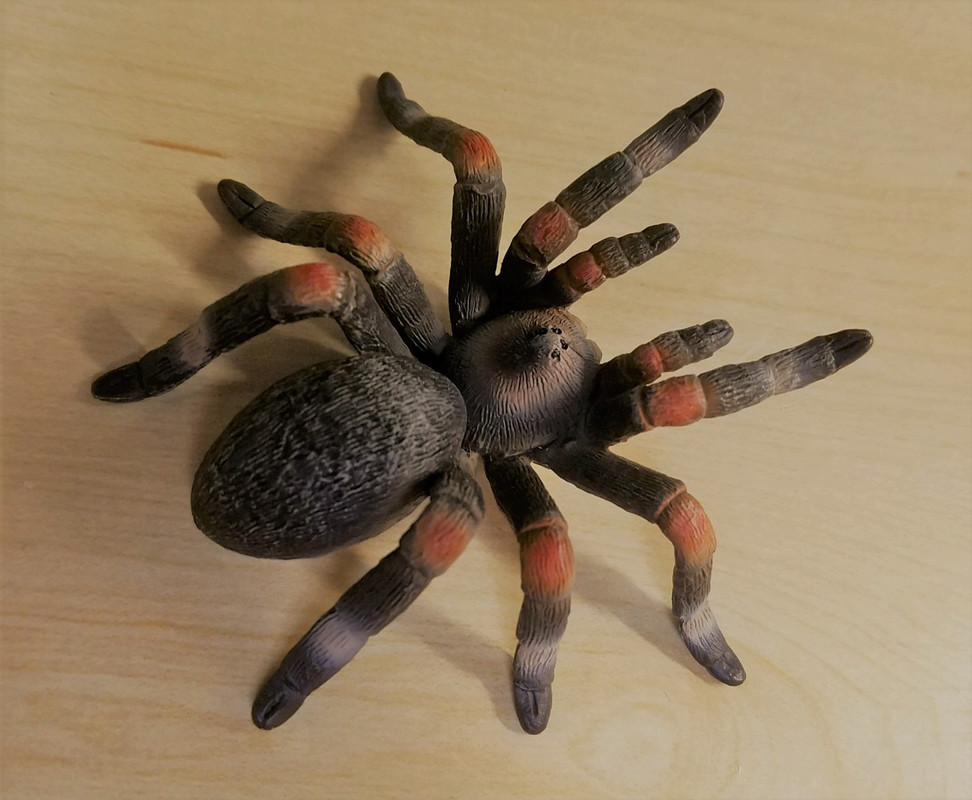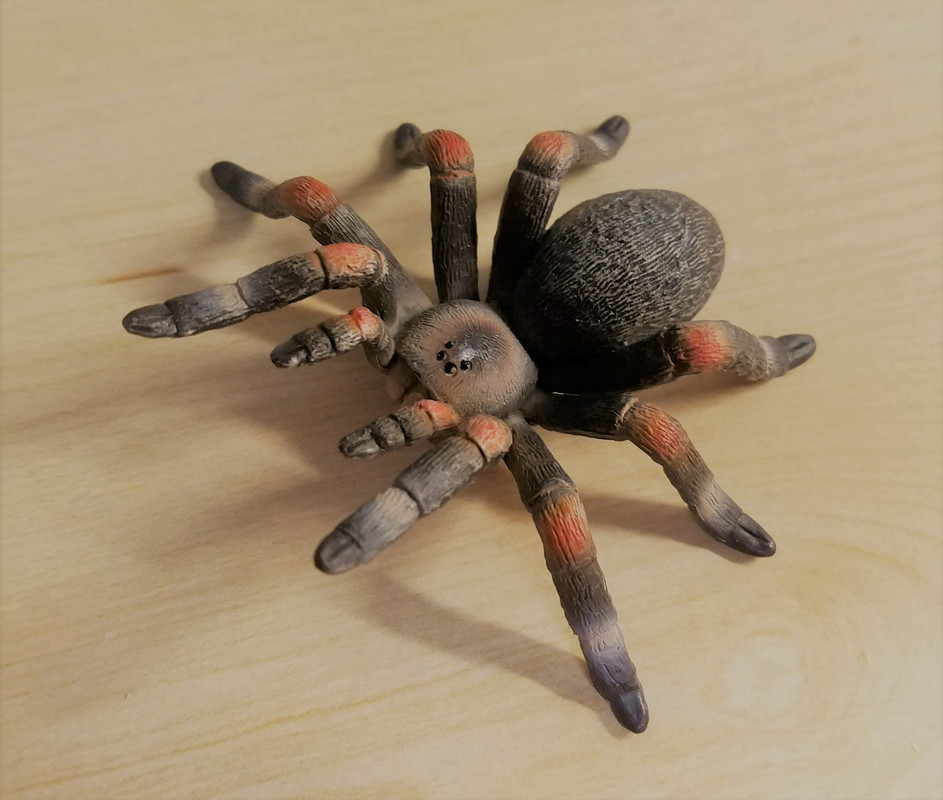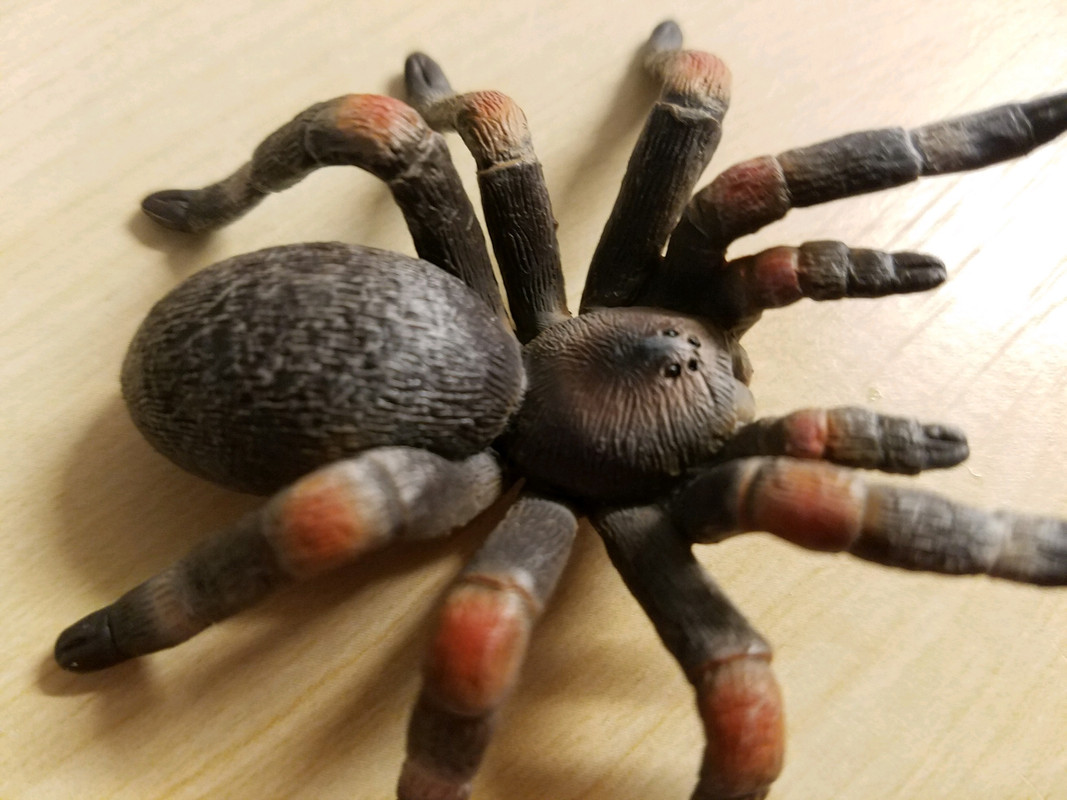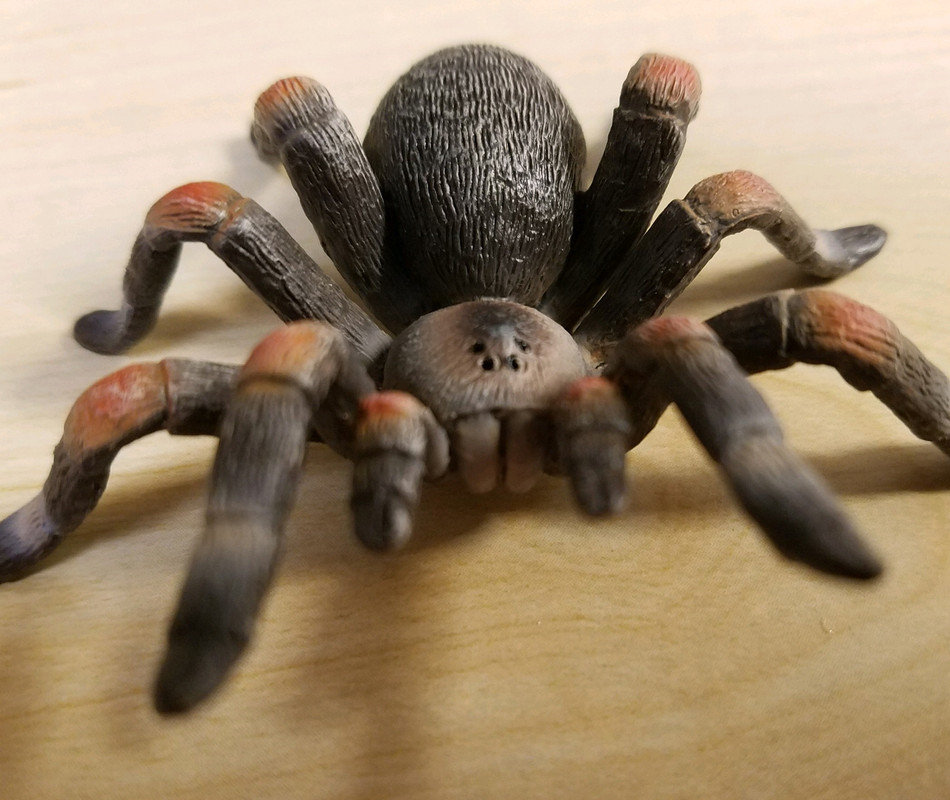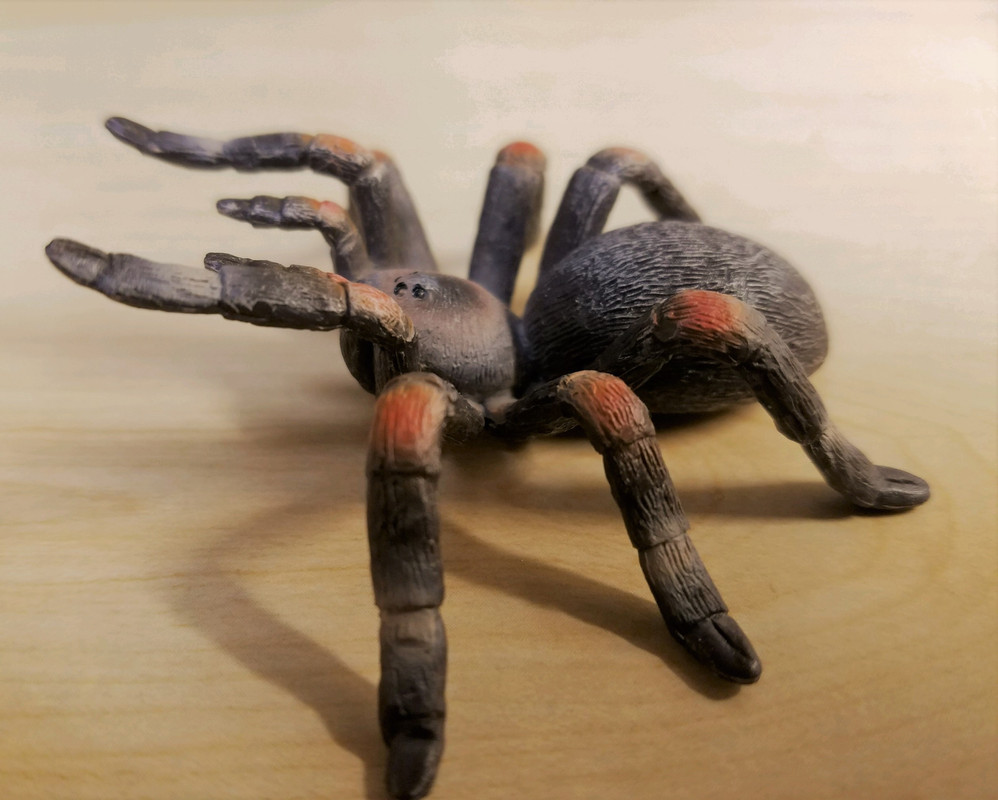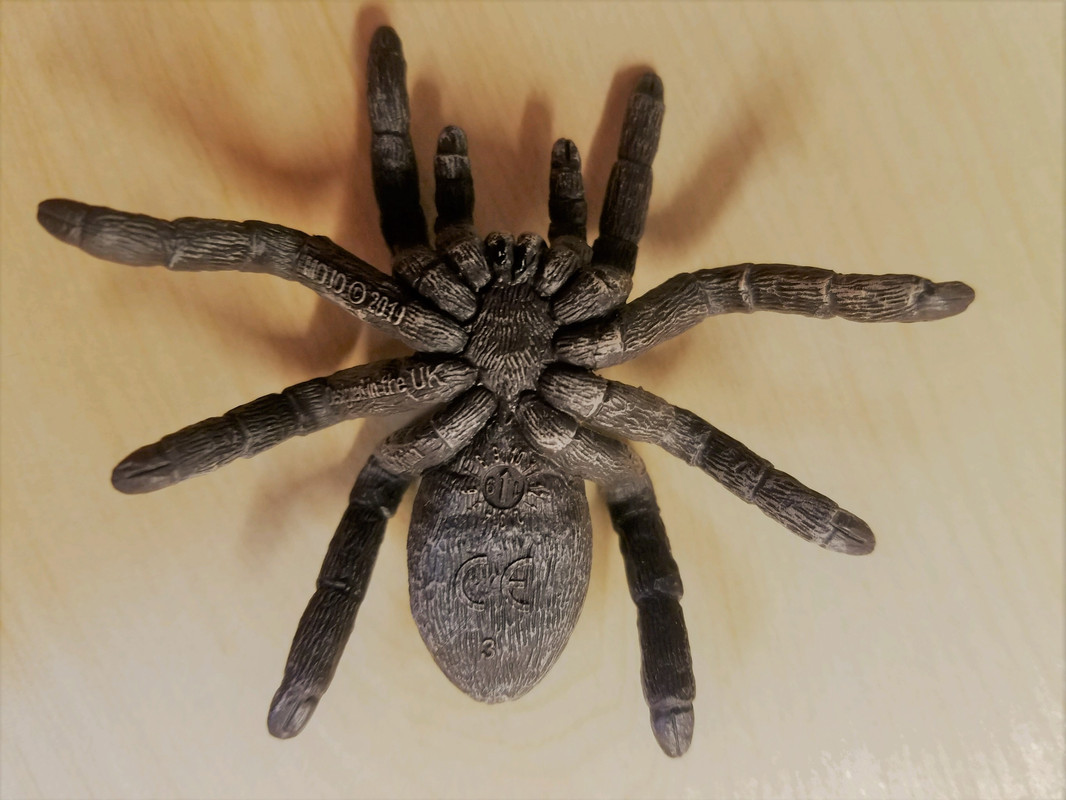 A collection of
Brachypelma smithi
made by major western (non-Japanese) manufacturers:
1. Safari LTD (Smithsonian Insects)
2. Safari LTD (Hidden Kingdom Insects)
3. CollectA
4. Mojo Fun
5. Schleich
6. Bullyland