Hi everybody,
I got some wonderful Tiptoi models , with a big help from our so kind and generous friend - Yvette
and I would like to show it to you.
But I am making this topic also, because I would like to share some interesting information with you.
When I asked Yvette to help me with getting some of these models , actually this became a hard job for her,
because she found out , that the shops in Munich, which normaly sels Tiptopi models, doesn`t have them anymore.
Then Yvette got the information, that actually Ravensburger has stoped with producing Tiptoi models.
When exactly this happened, we don`t know ... Maybe this year, maybe last one..
But one is sure now, Tiptoi line is retired.
But, as we know Yvette, when she says, that she will find something, she is doing it !  
And yes, she found for me all models, which were in my wish list  
She got most of them from different sellers on german auctions and the good thing is,
that also she found some models for her collection too  
Ok, now back to the models in my collection.
Some of them are missing on TAW, so I made also a special photos.
So please TAW editors, be welcome to use it  :)
Let`s start with the African elephants :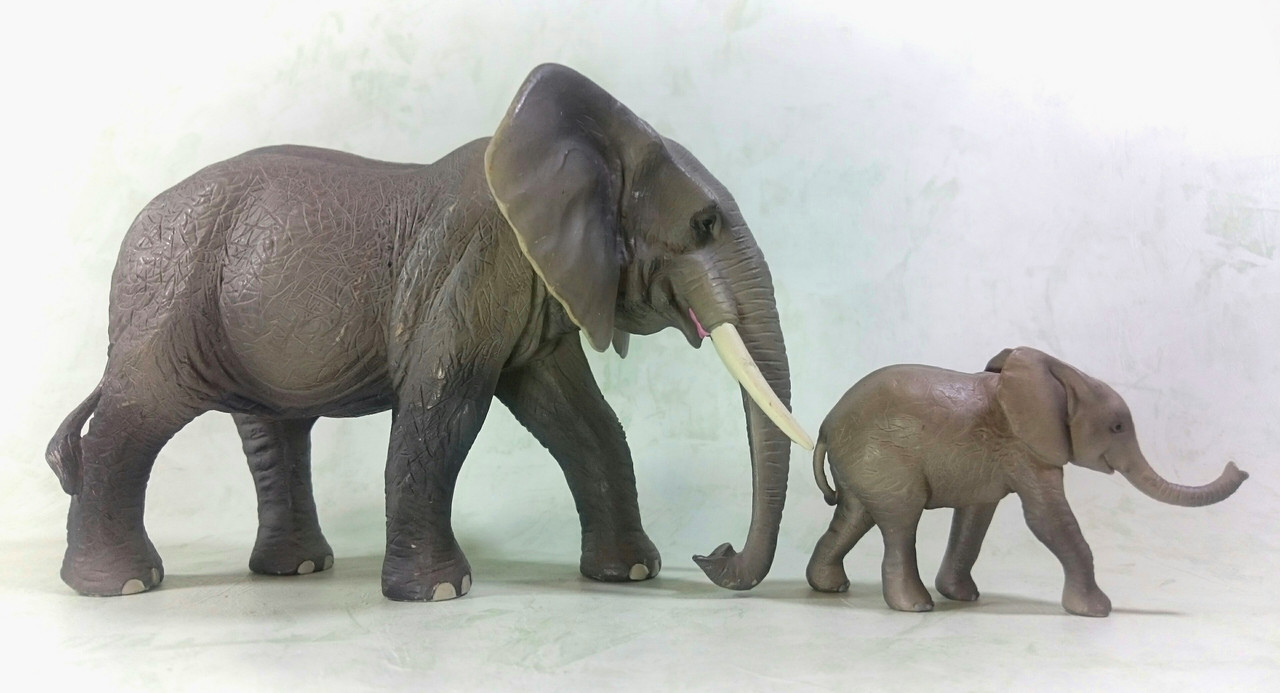 Here is the male :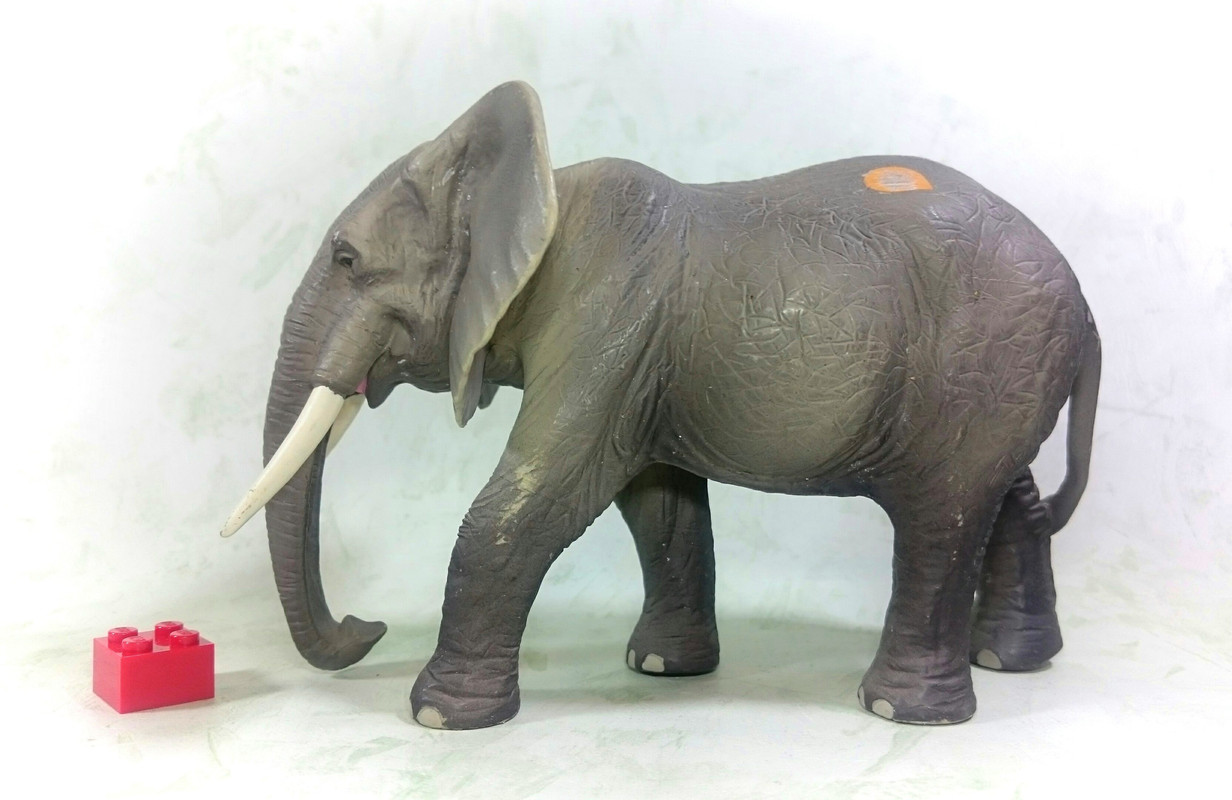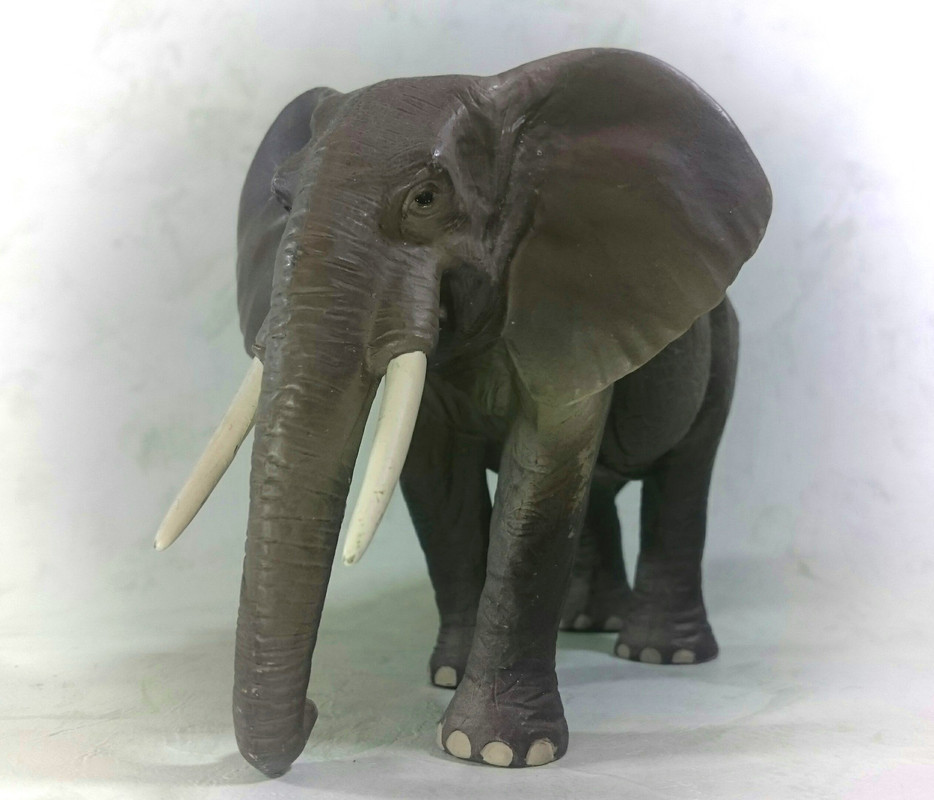 and the lovely calf :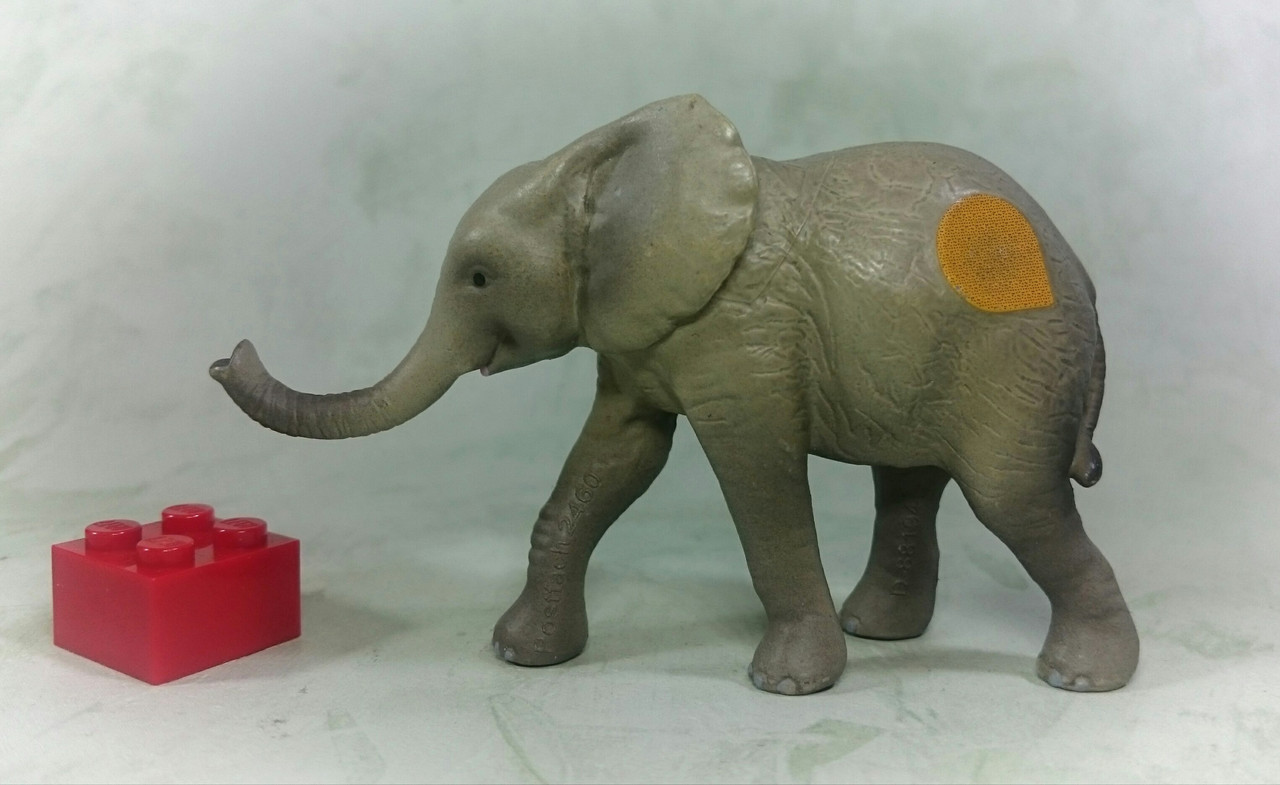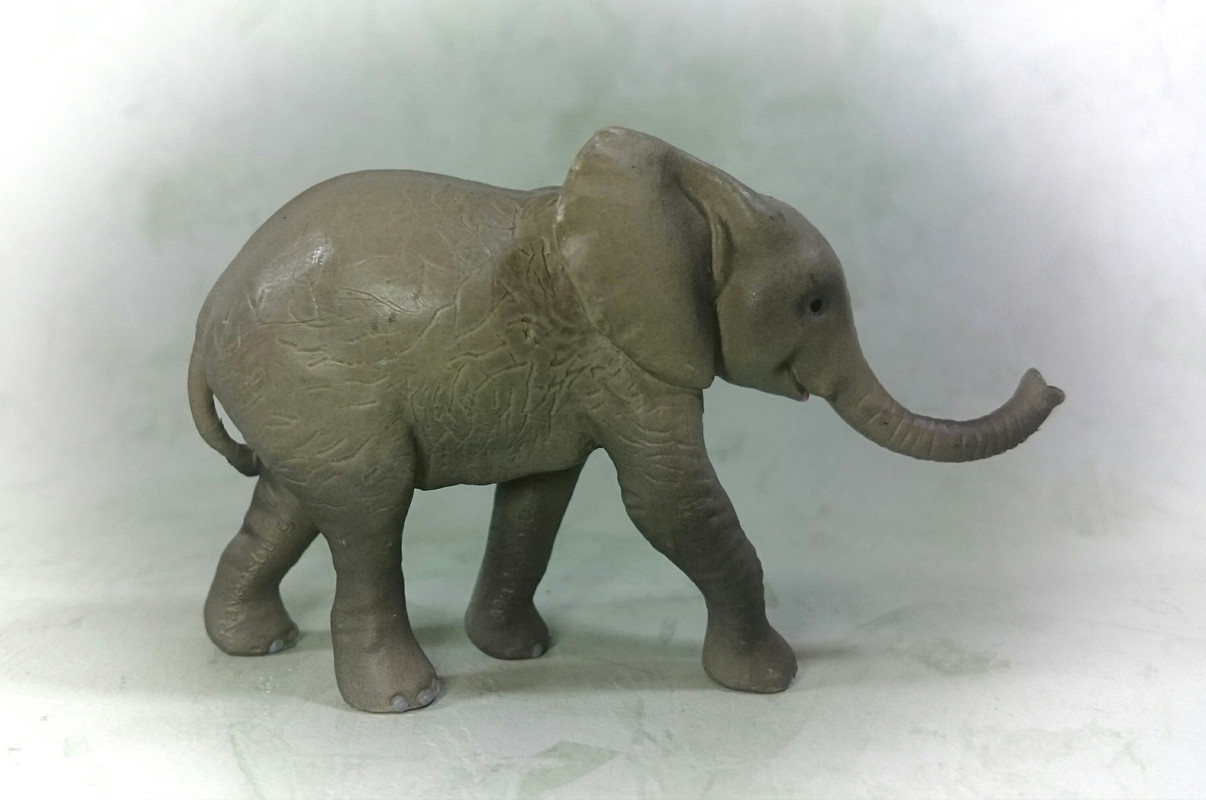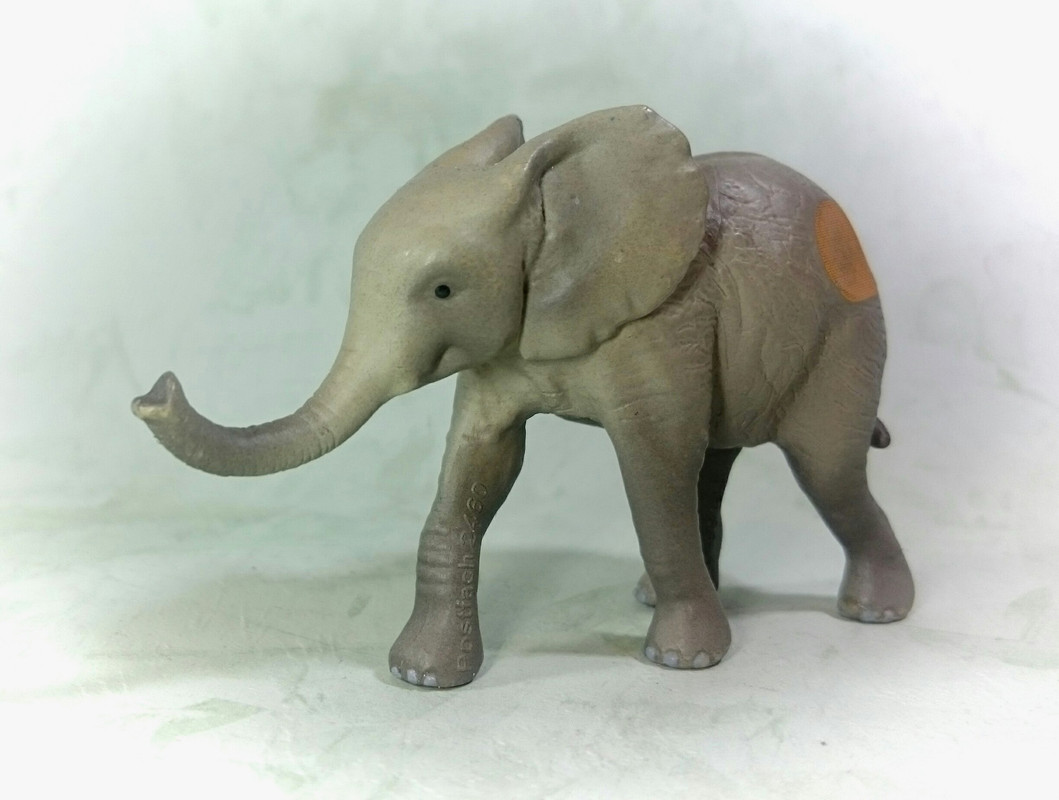 And some comparisons of both models :
The Tiptoi male, together with Papo :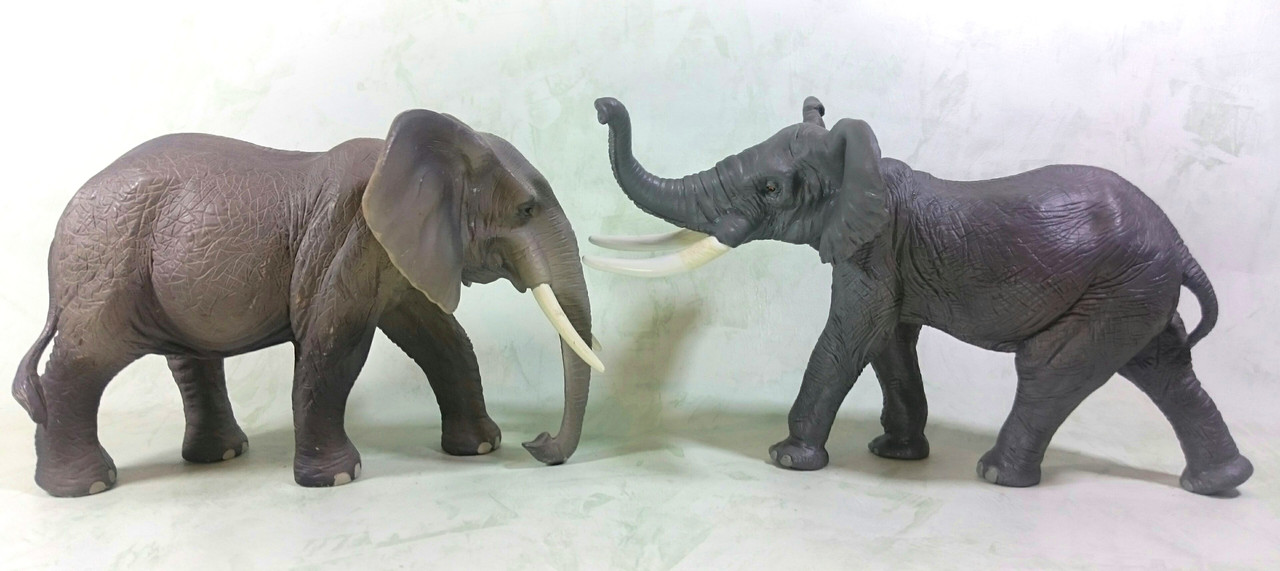 and with older Bullyland :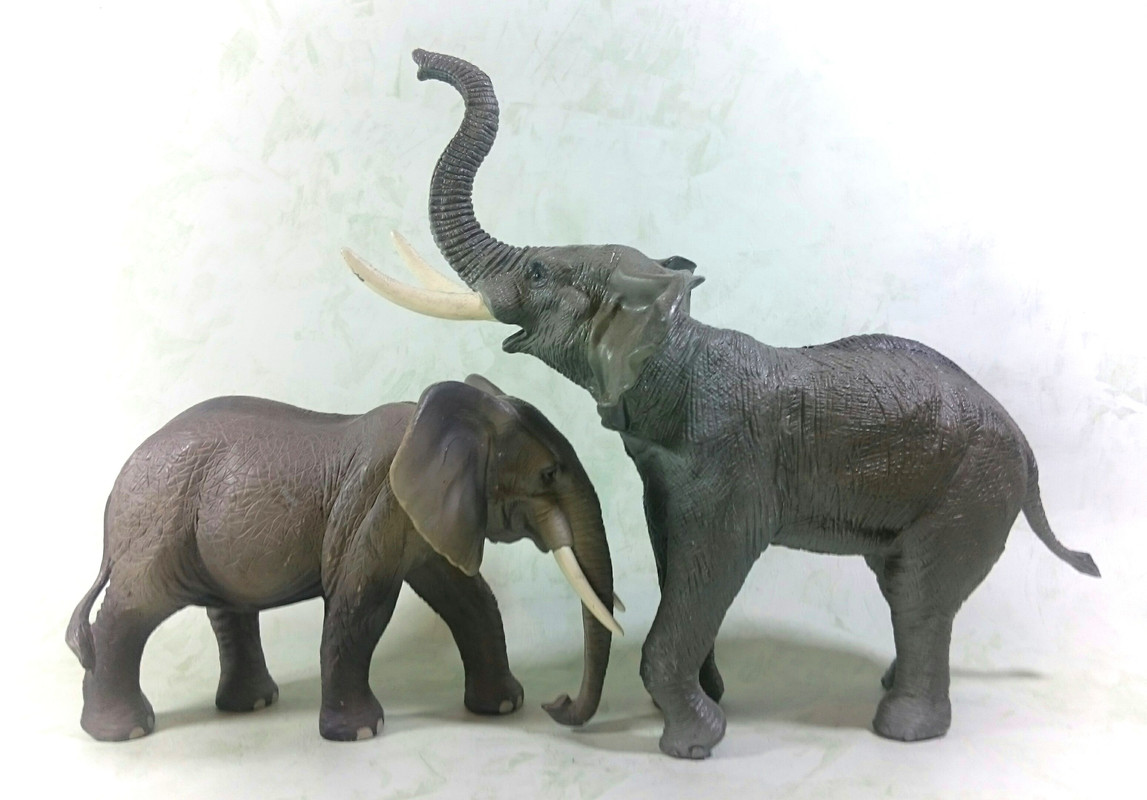 the Tiptoi calf, together with Bullyland and Re-Ment :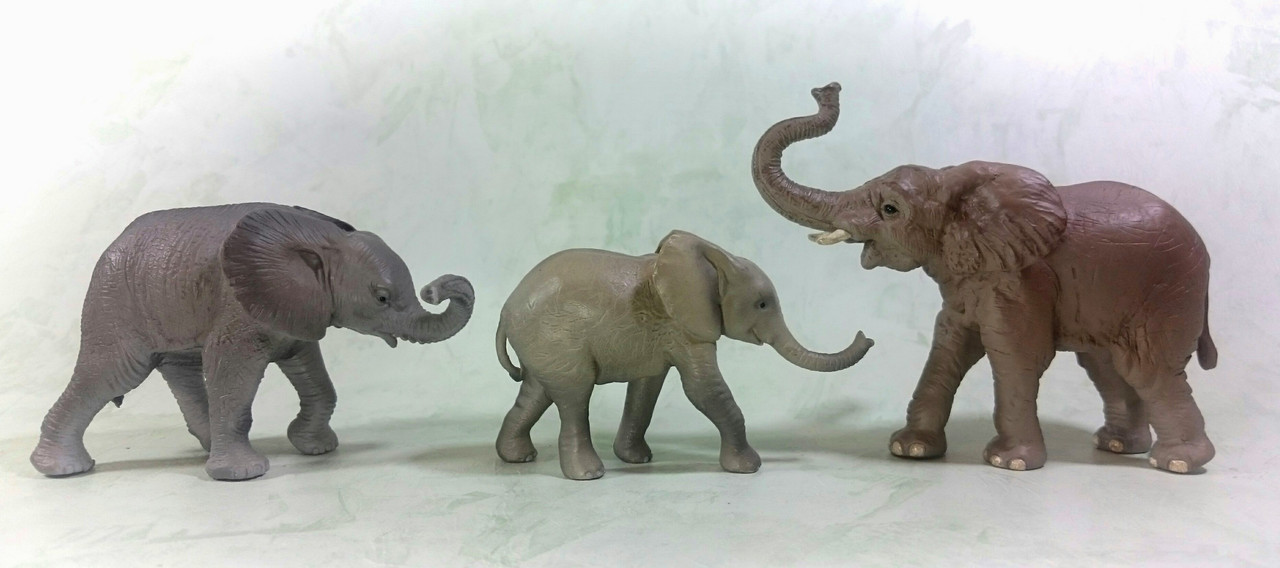 also with Papo and the beautiful PNSO :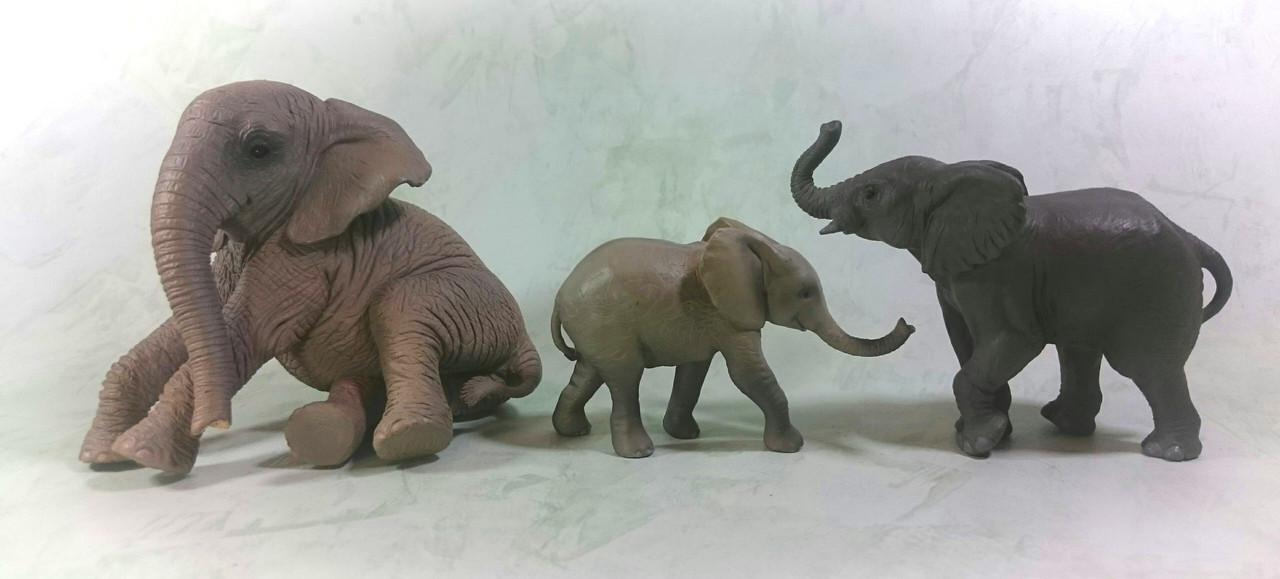 Now, let`s see the Asian Elephant :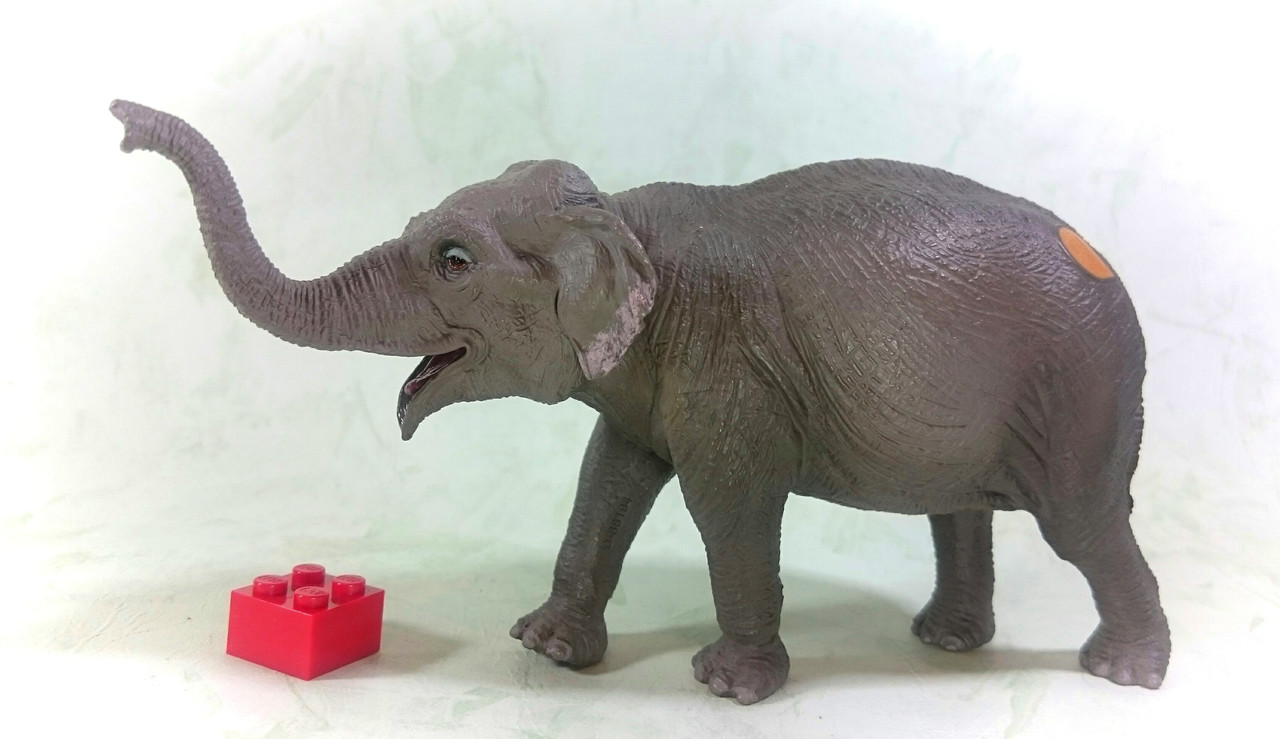 I like this one a lot. It is very charming, but also it has a very nice sculpted, and painted details.
It look`s to me, like young, not fully grown elephant ..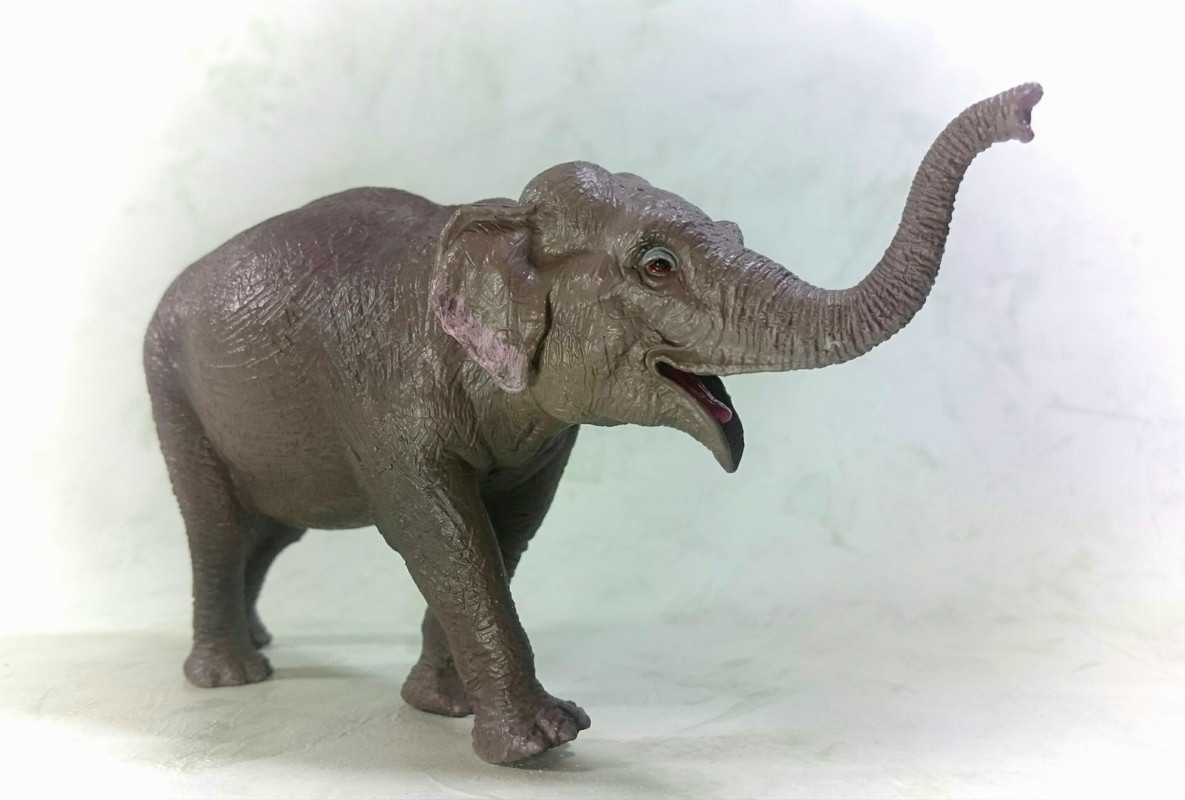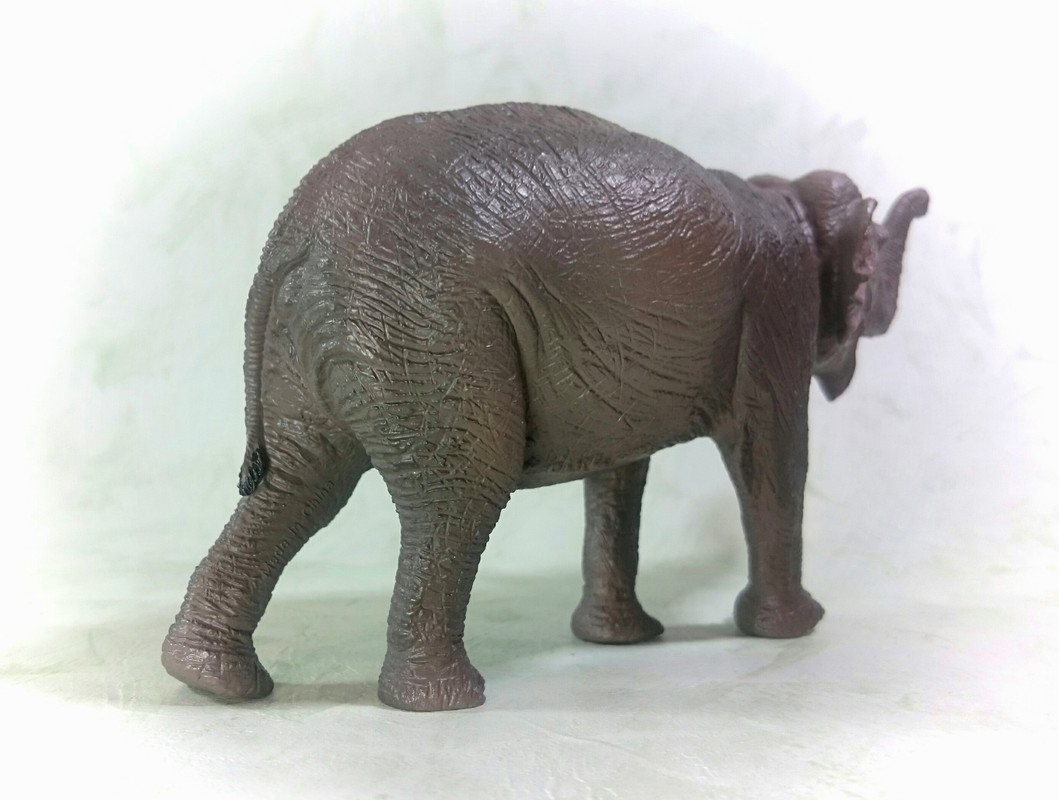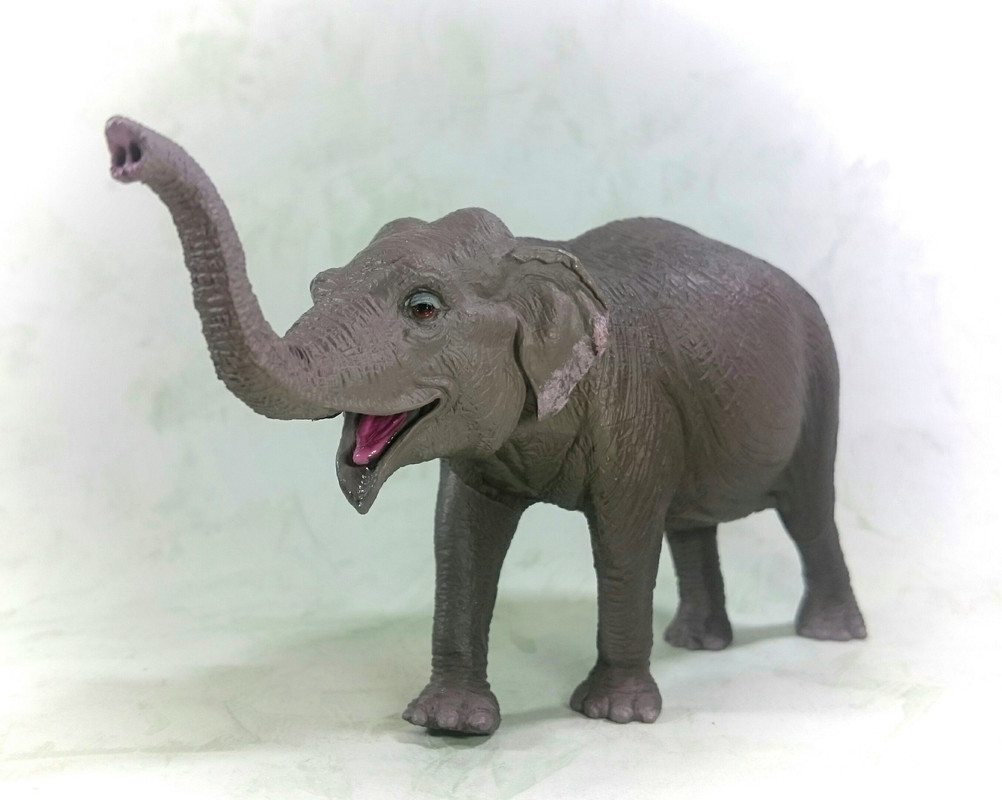 Some comparisons of it, together with Papo :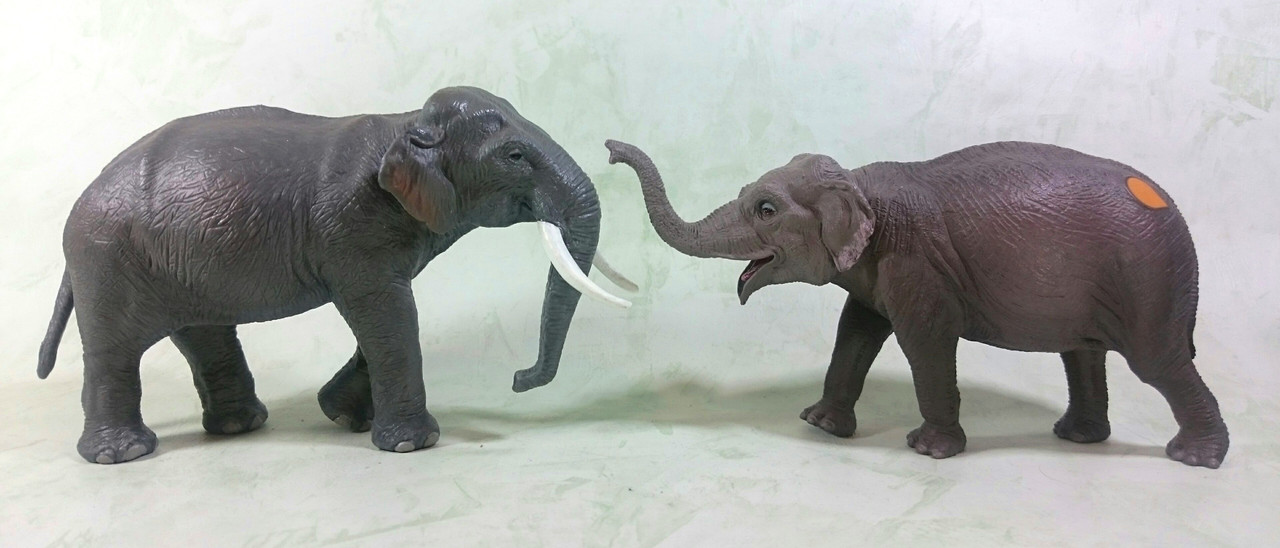 and Bully :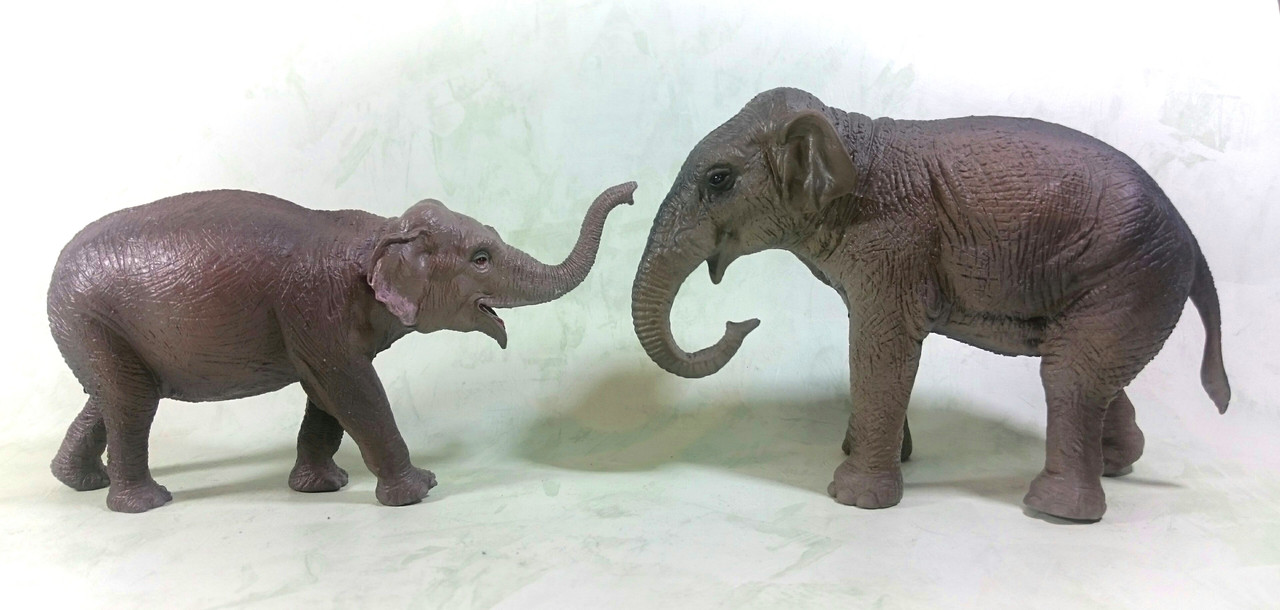 Here are the Giraffes :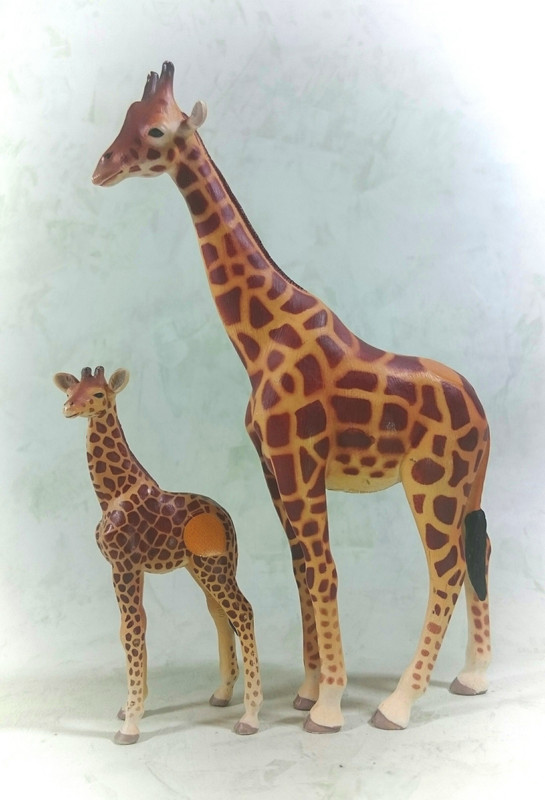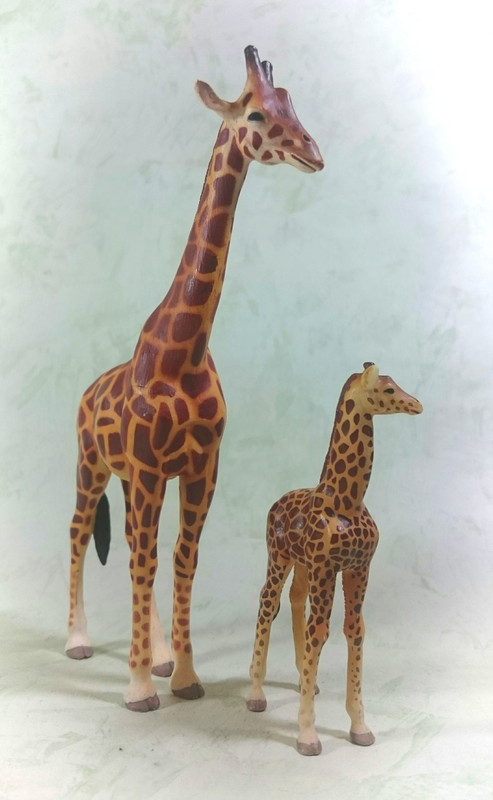 I like both of them very much.
here is the adult :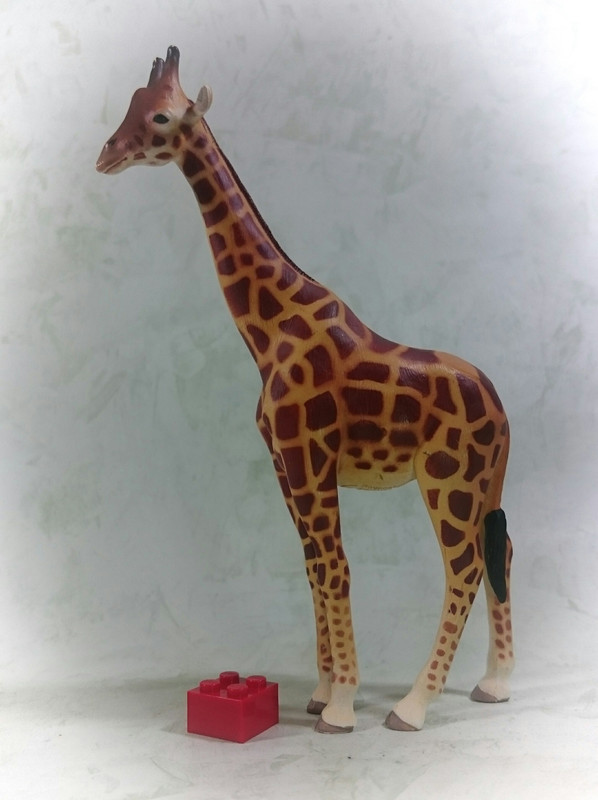 But I like especially the calf. It has great proportions :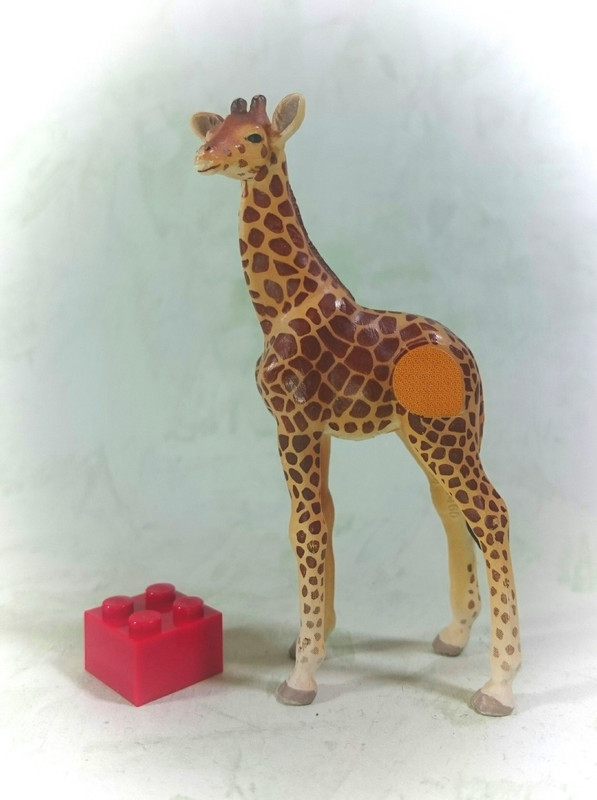 The Tiptoi adult Giraffe, together with Mojo and Papo :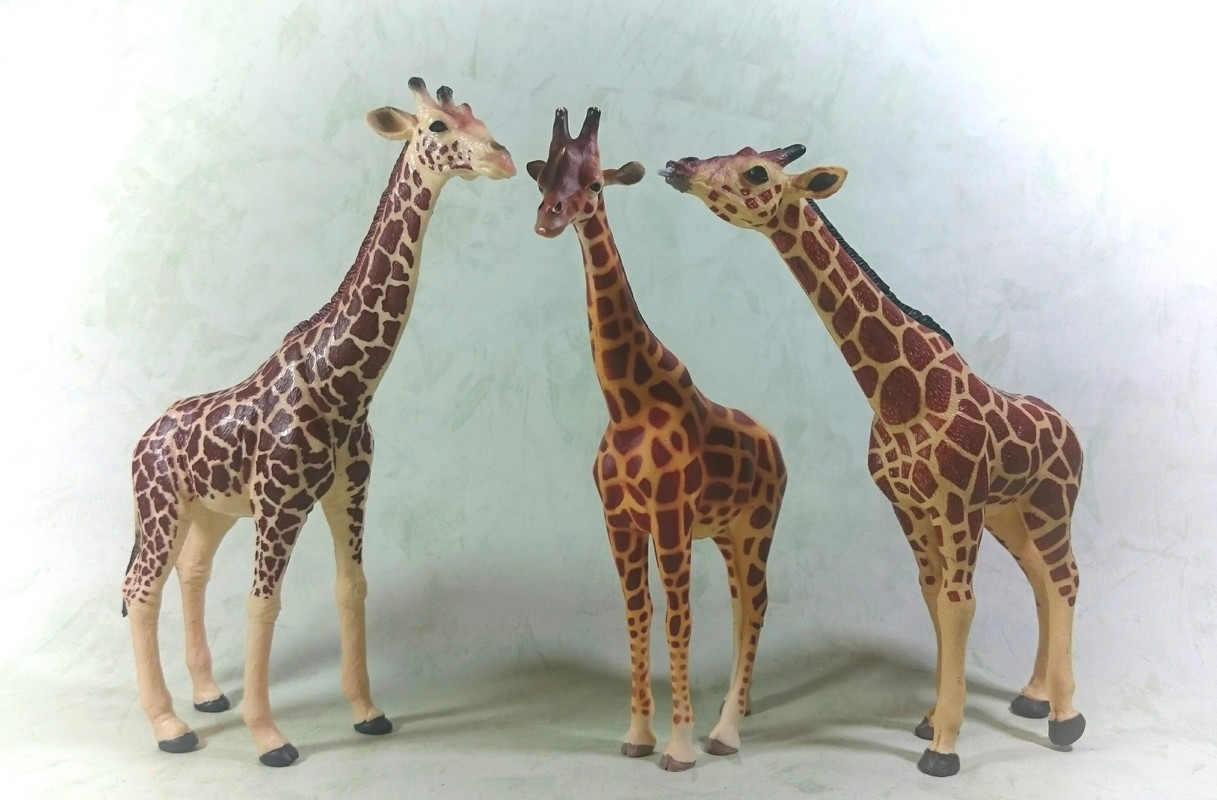 and the calf, together with Papo and Schleich :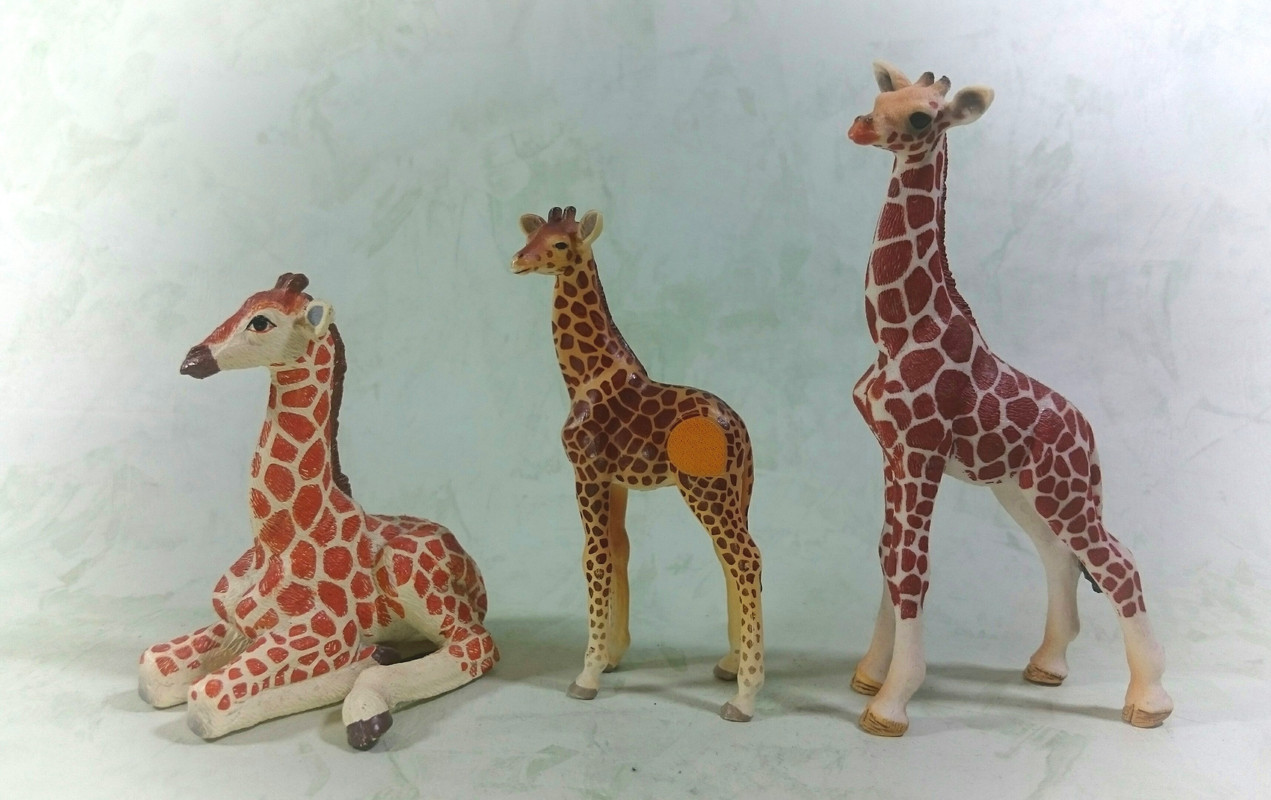 I have also this lovely Impala .
We have it on TAW already, but I used the Lego block, just to show here the size :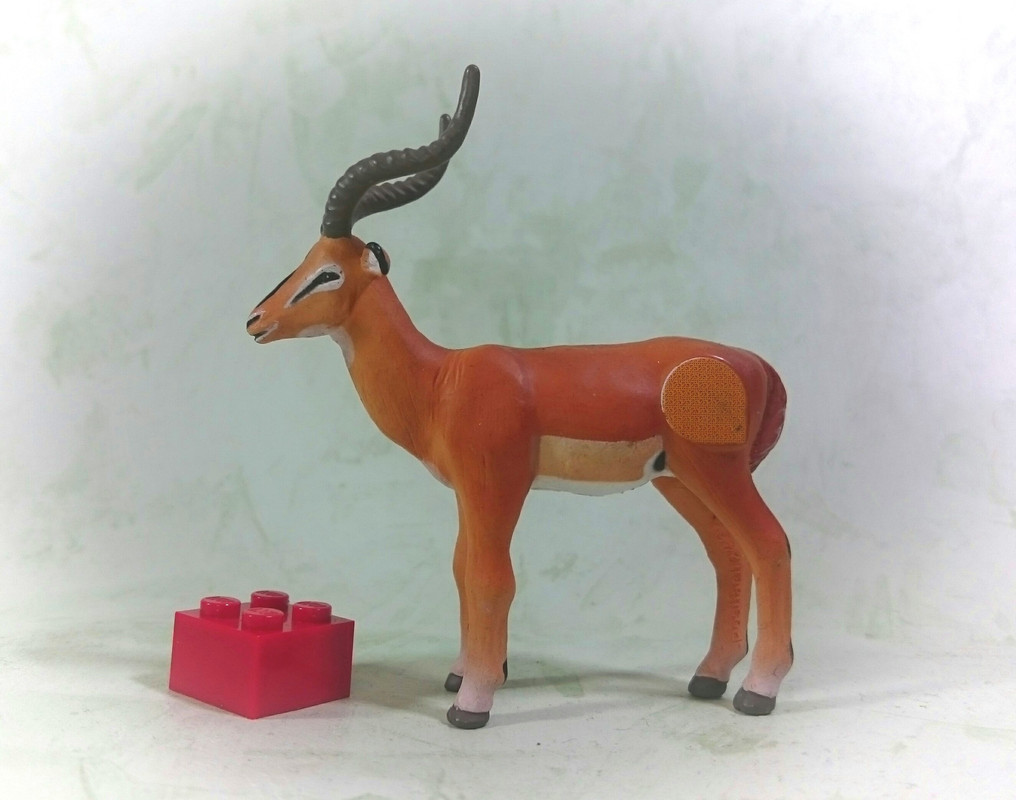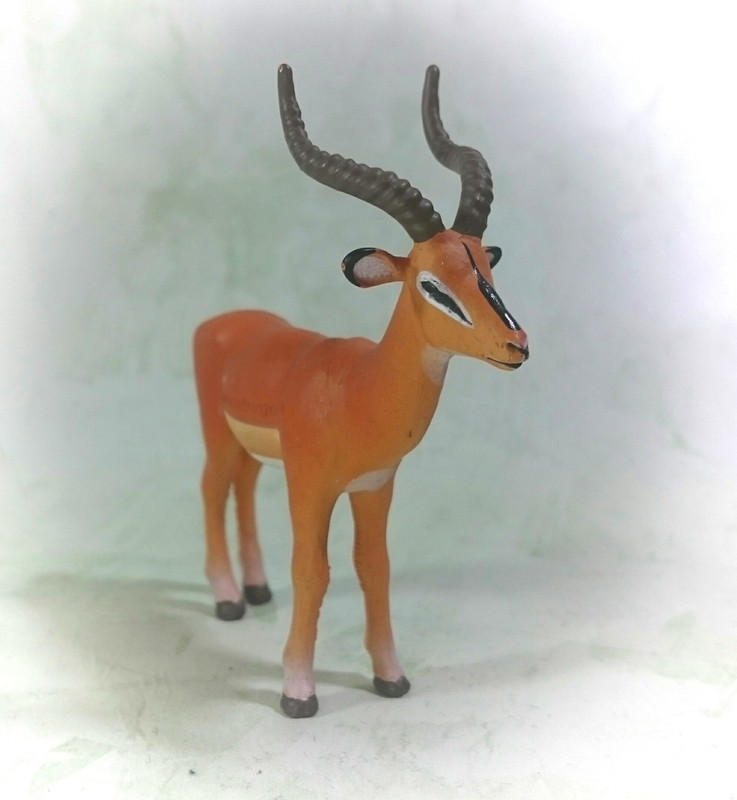 Comparison with Papo :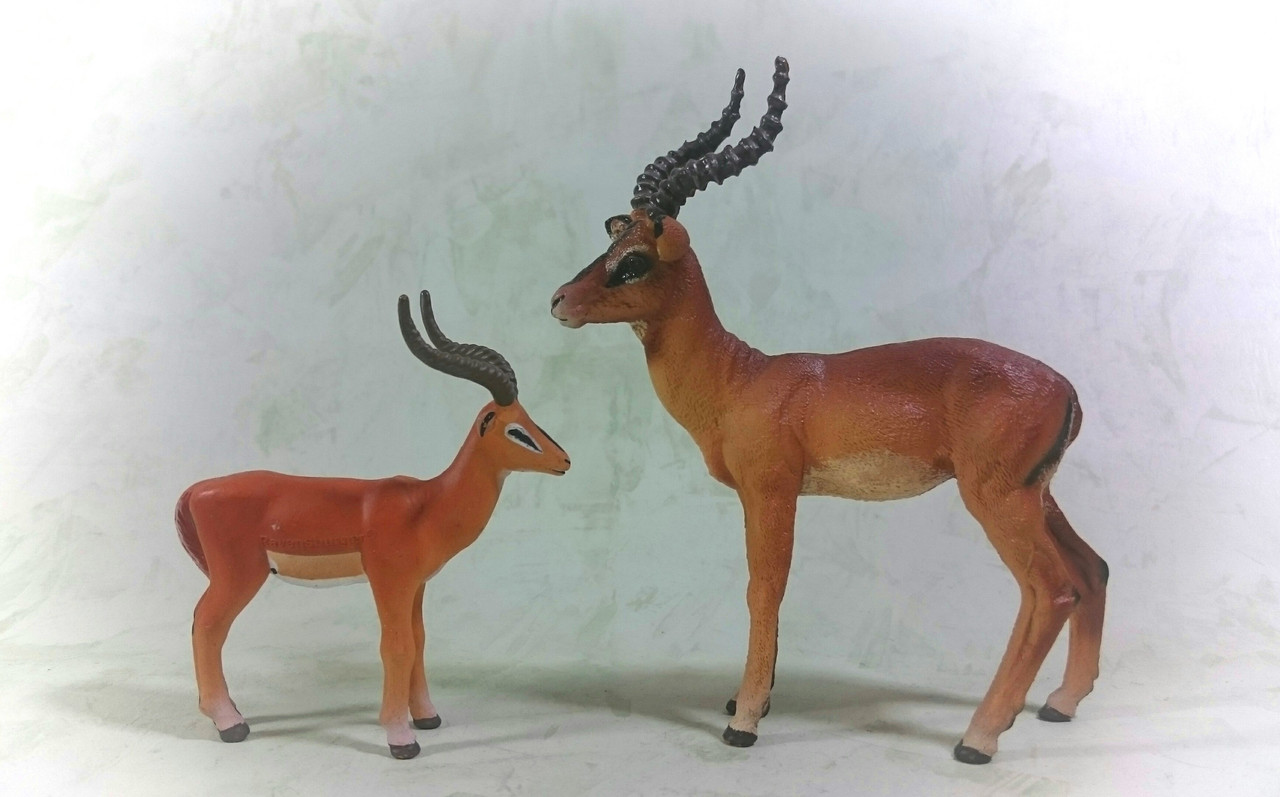 and also with Thomson's gazelles by Shcleich and Nayab :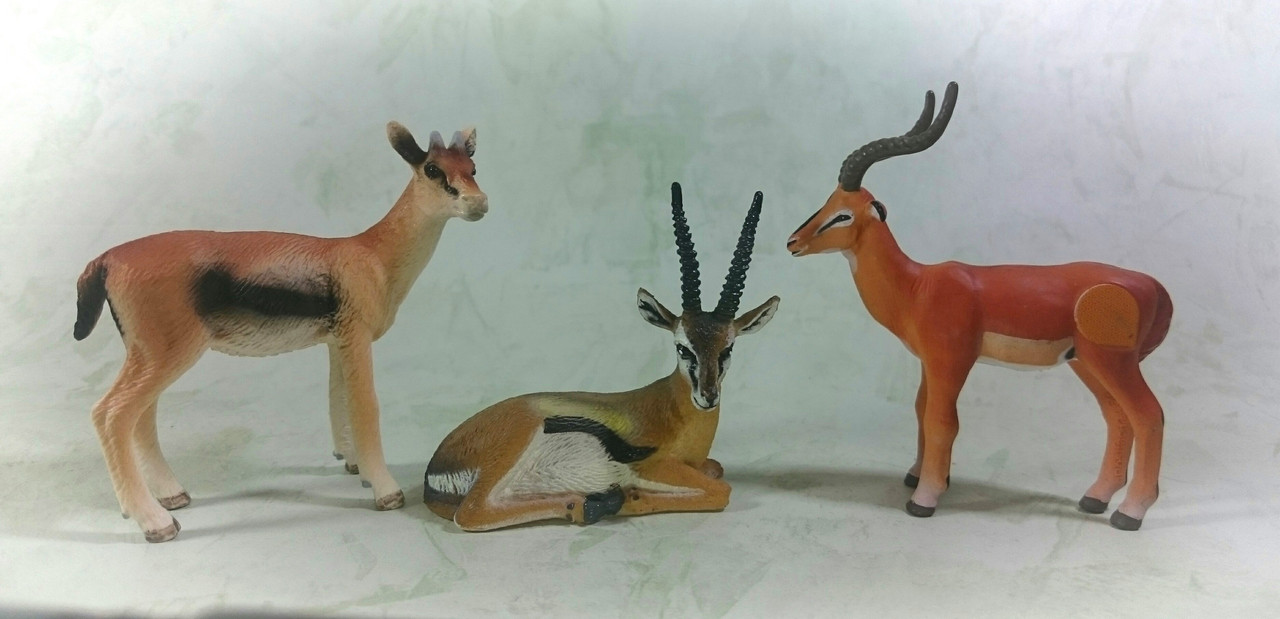 But my absolutelly favorite from all of them, are these so beautiful donkeys :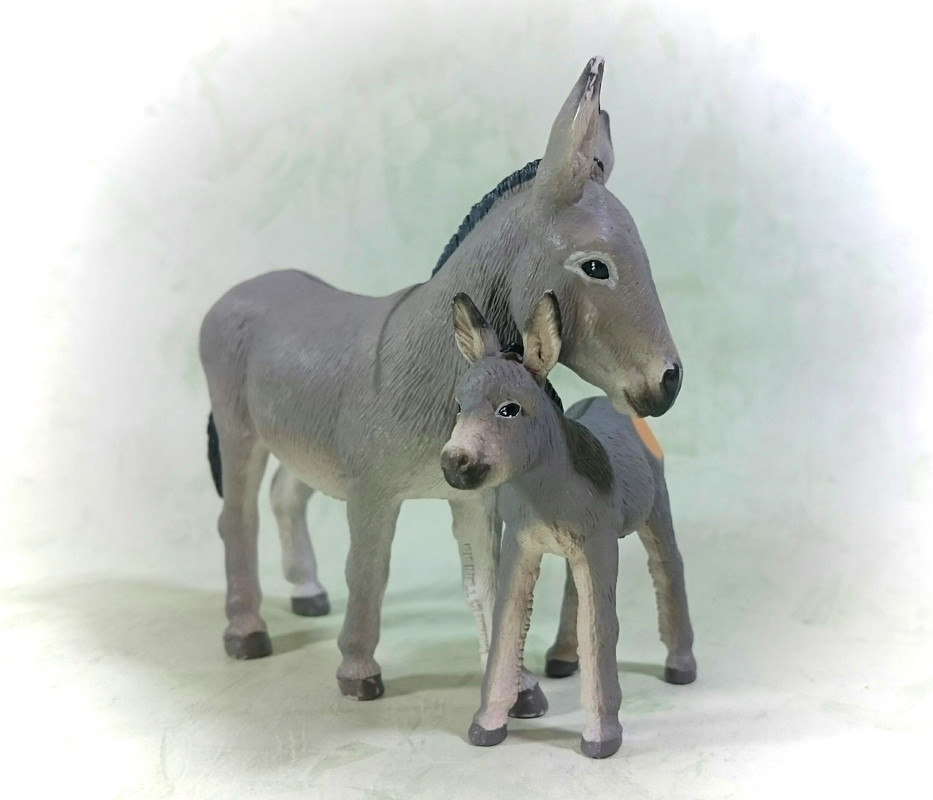 The mom is very charming :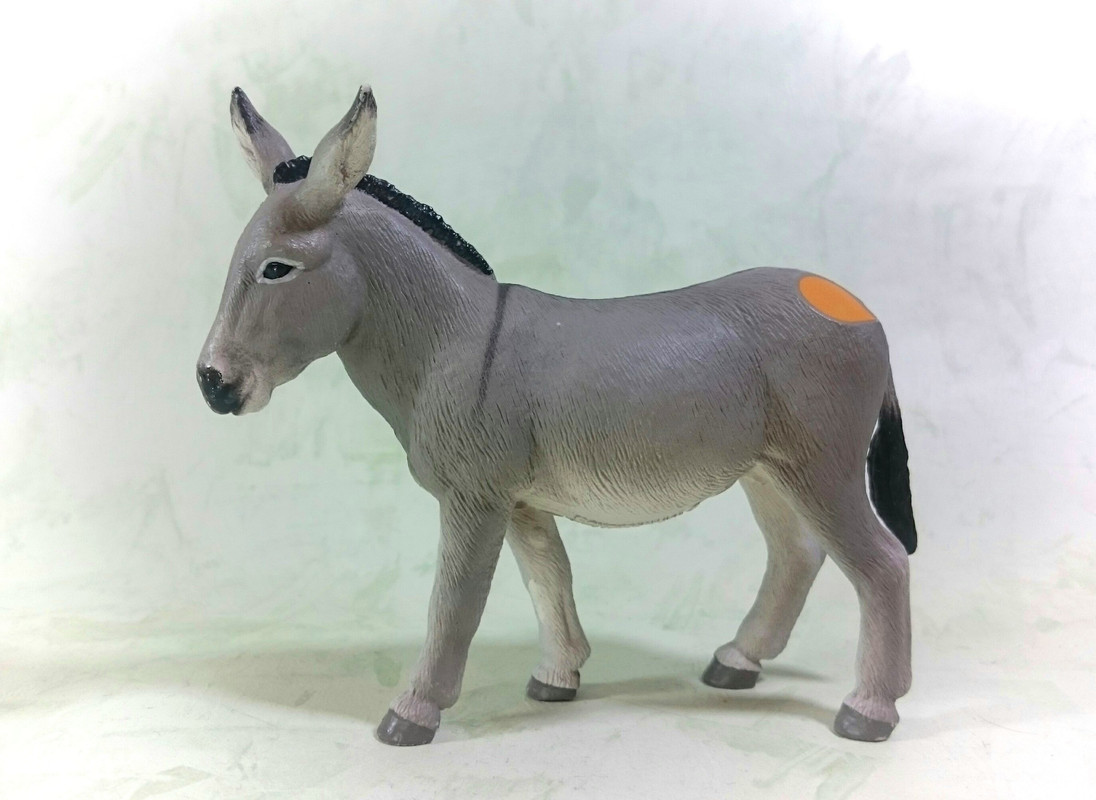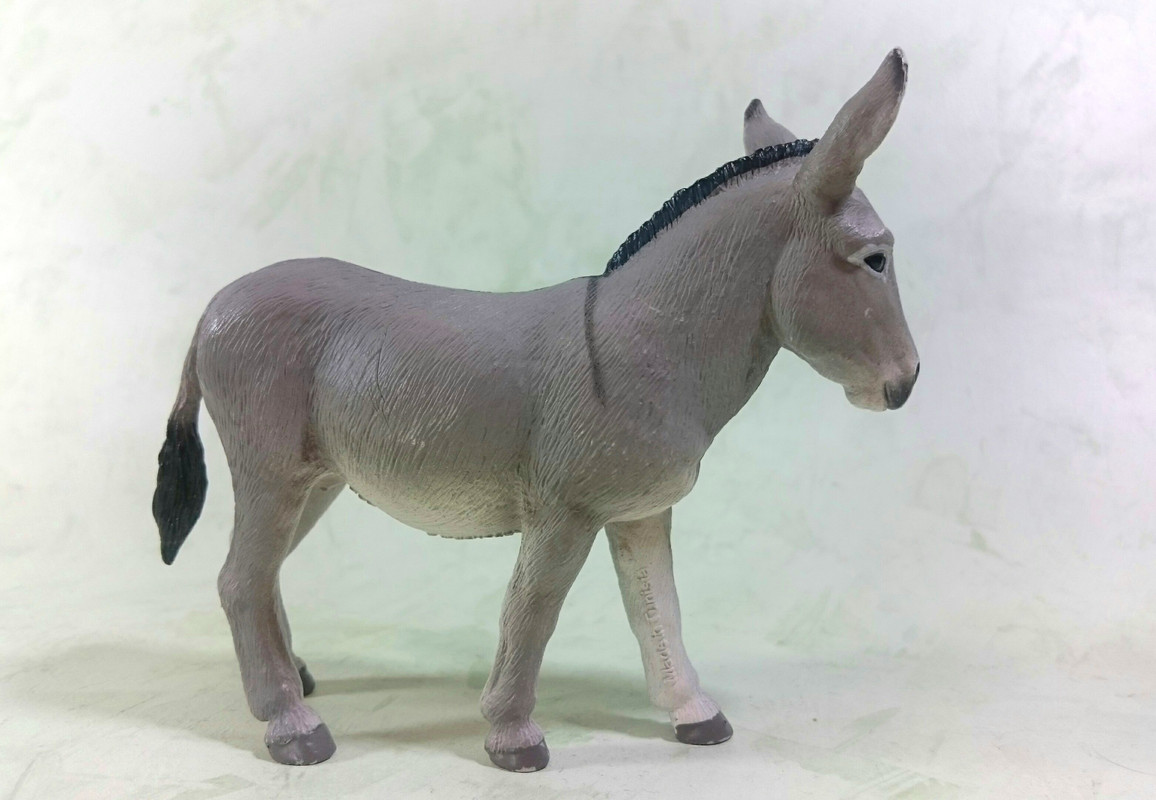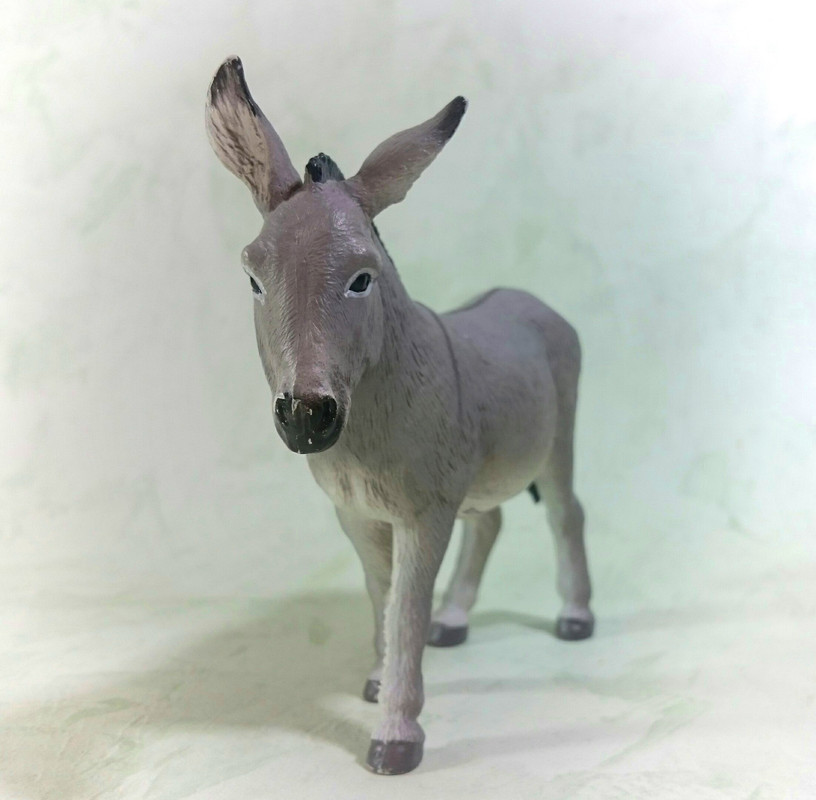 And this so adorable and lovely foal :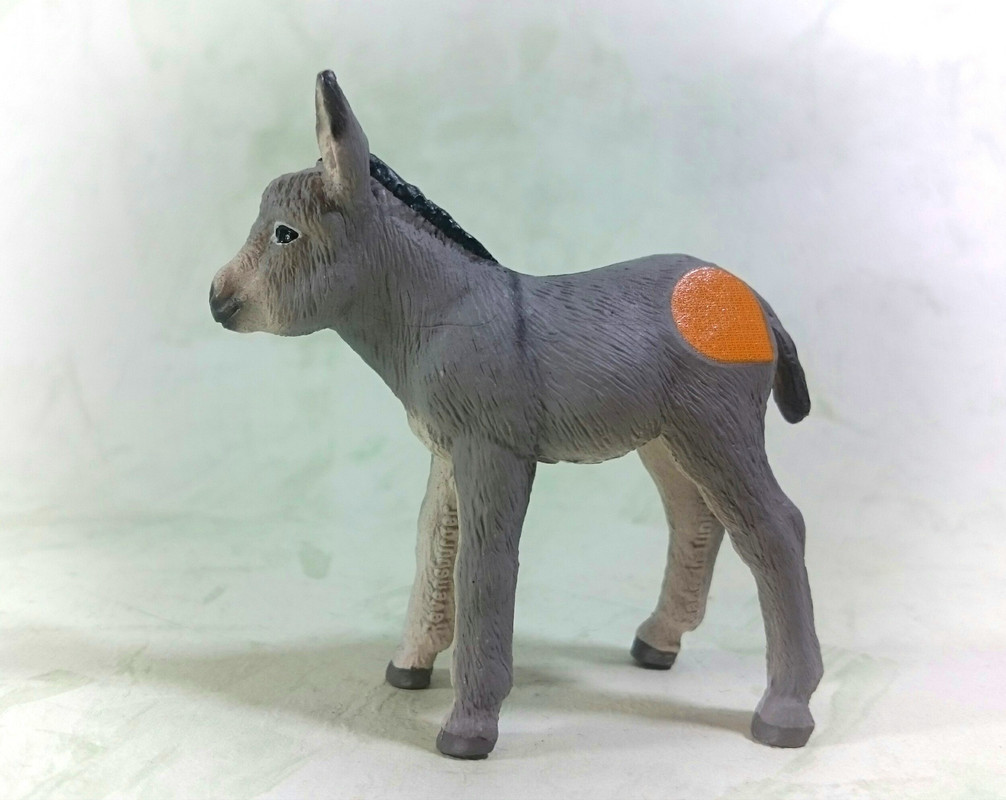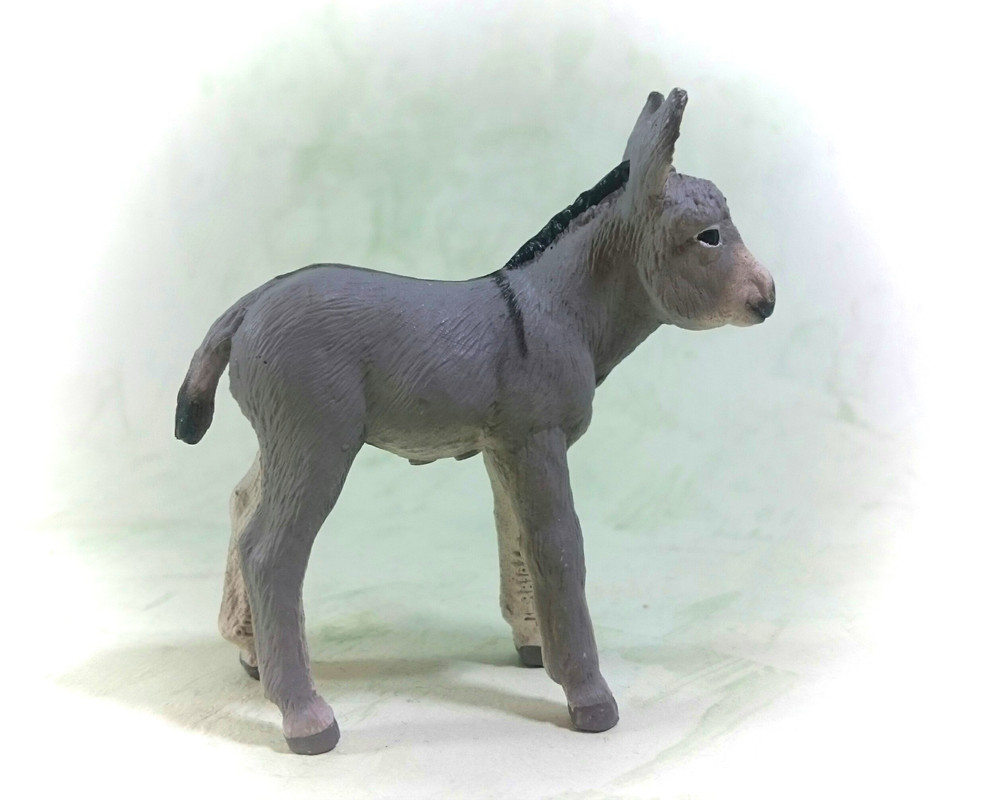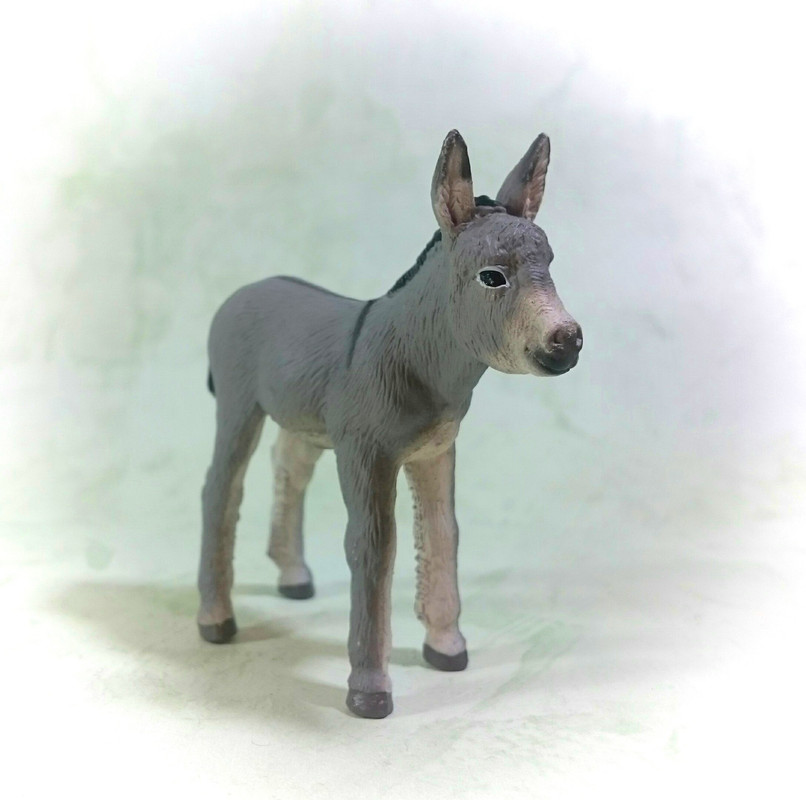 Let`s see the mom, together with another, also very charming one by Papo :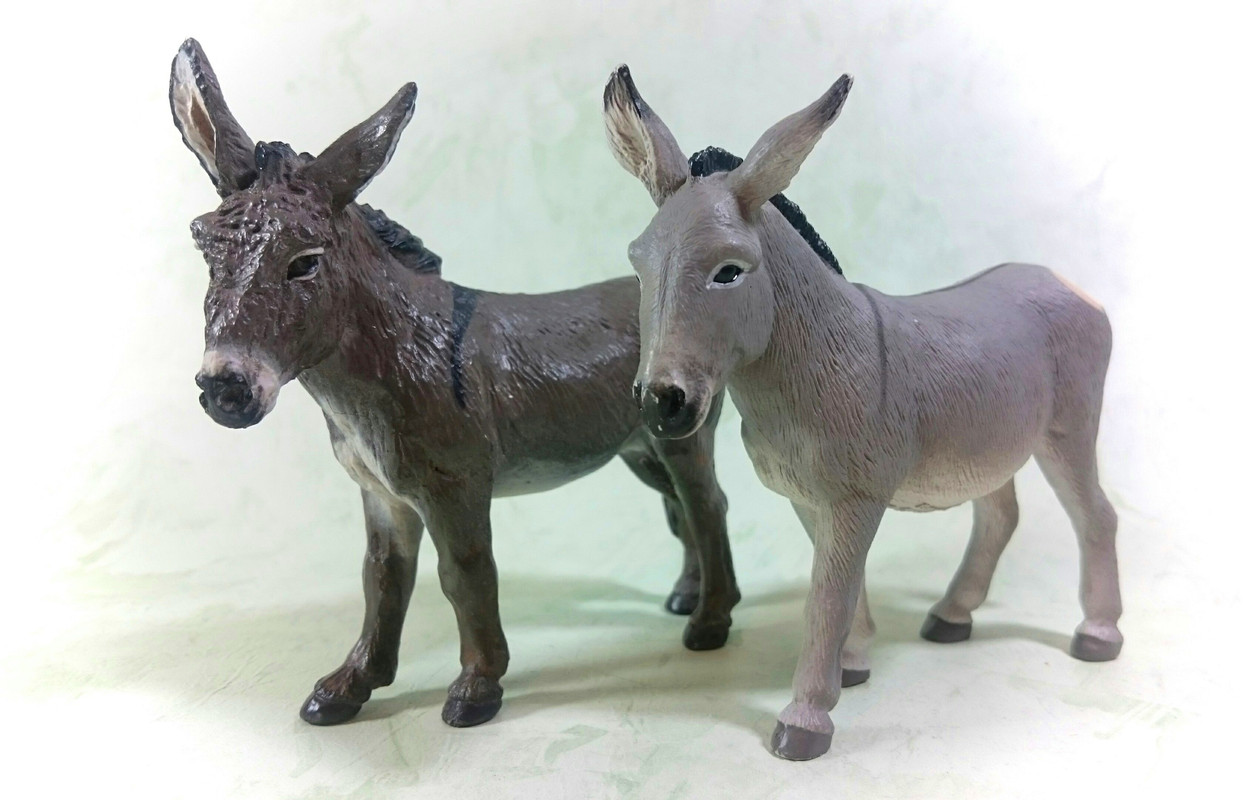 They look very similar in poses... Look, even the ears hear the same noise  
And two lovely foals, meat each other for the photo..
Tiptoi and Mojo, made by Anna :) :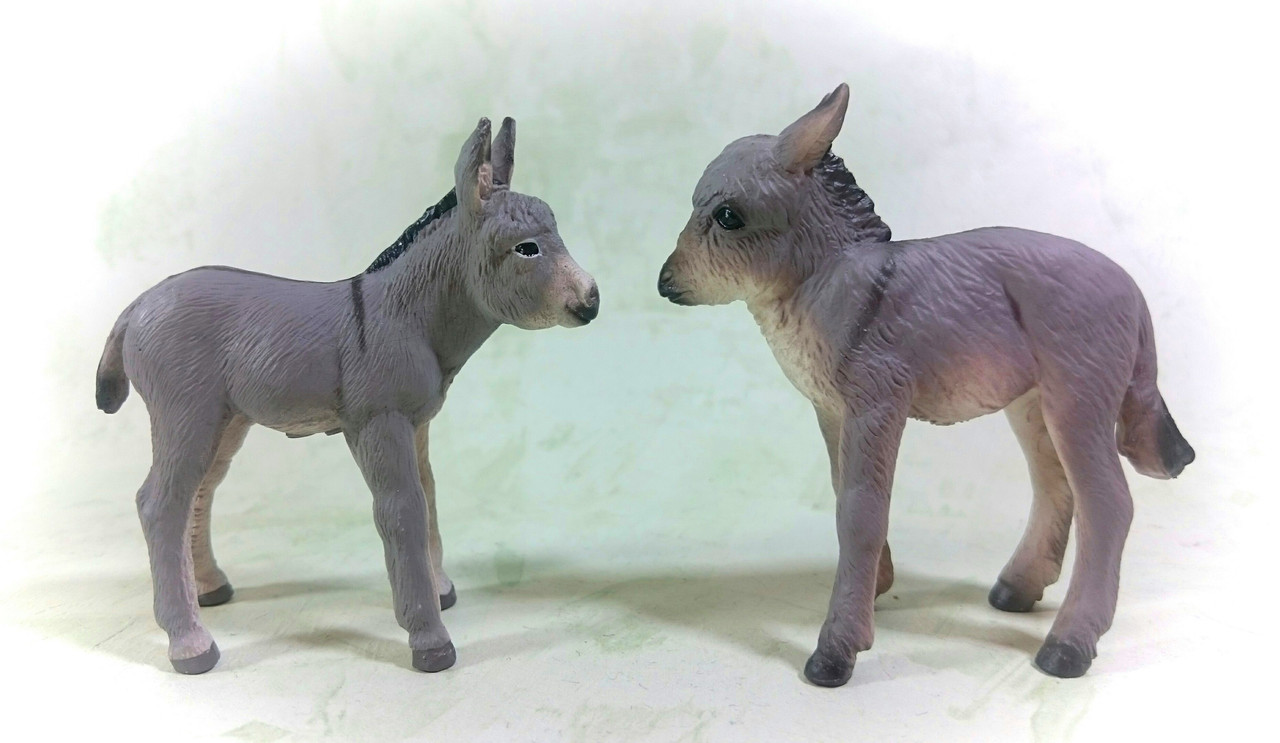 These are all Tiptoi models, which I got thank`s to Yvette  
Thank you very much my dear friend !
And I will share two more, which I already have from before, because of the good help from Andreas :)
Tiptoi male Gorilla :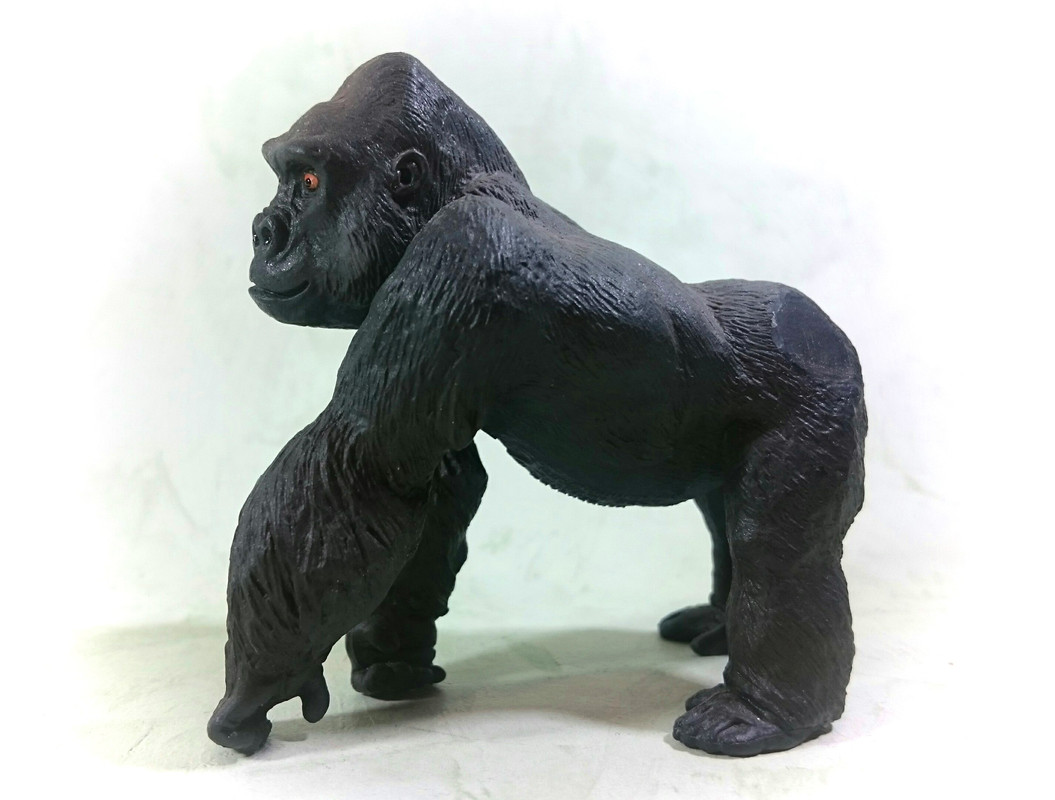 together with Schleich :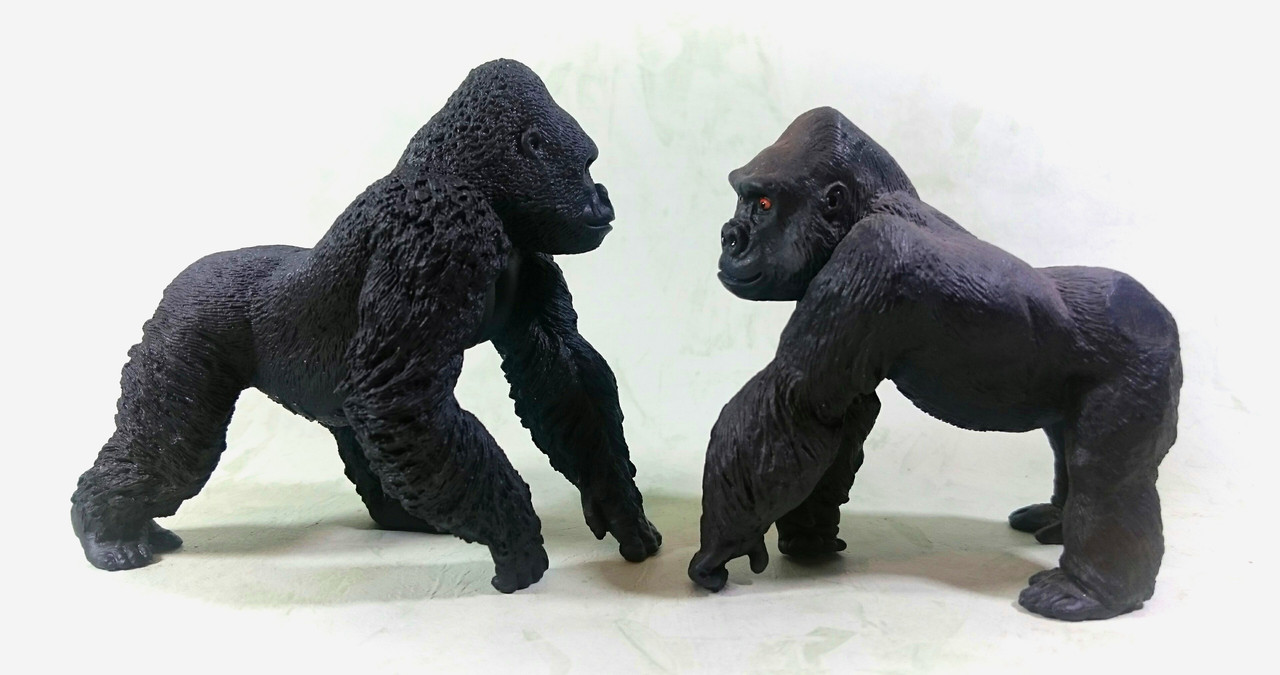 And a nice Black rhino :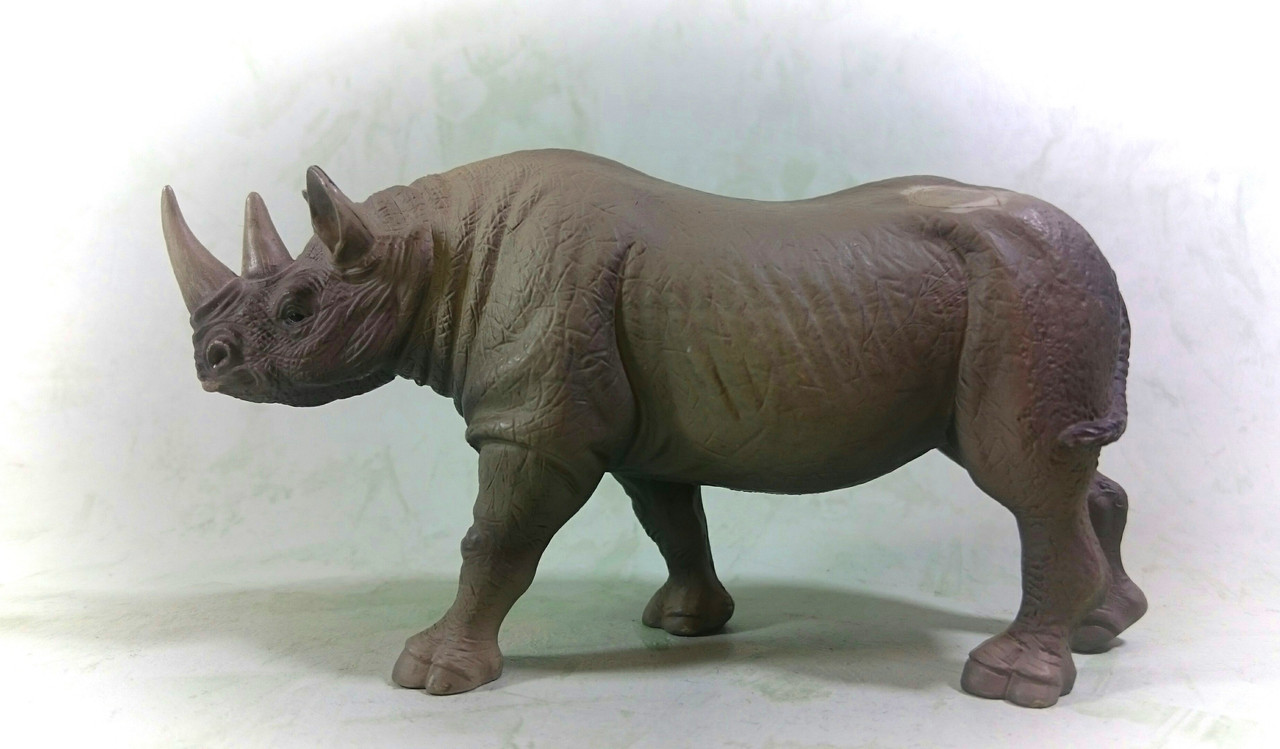 with papo :

Thank`s for watching